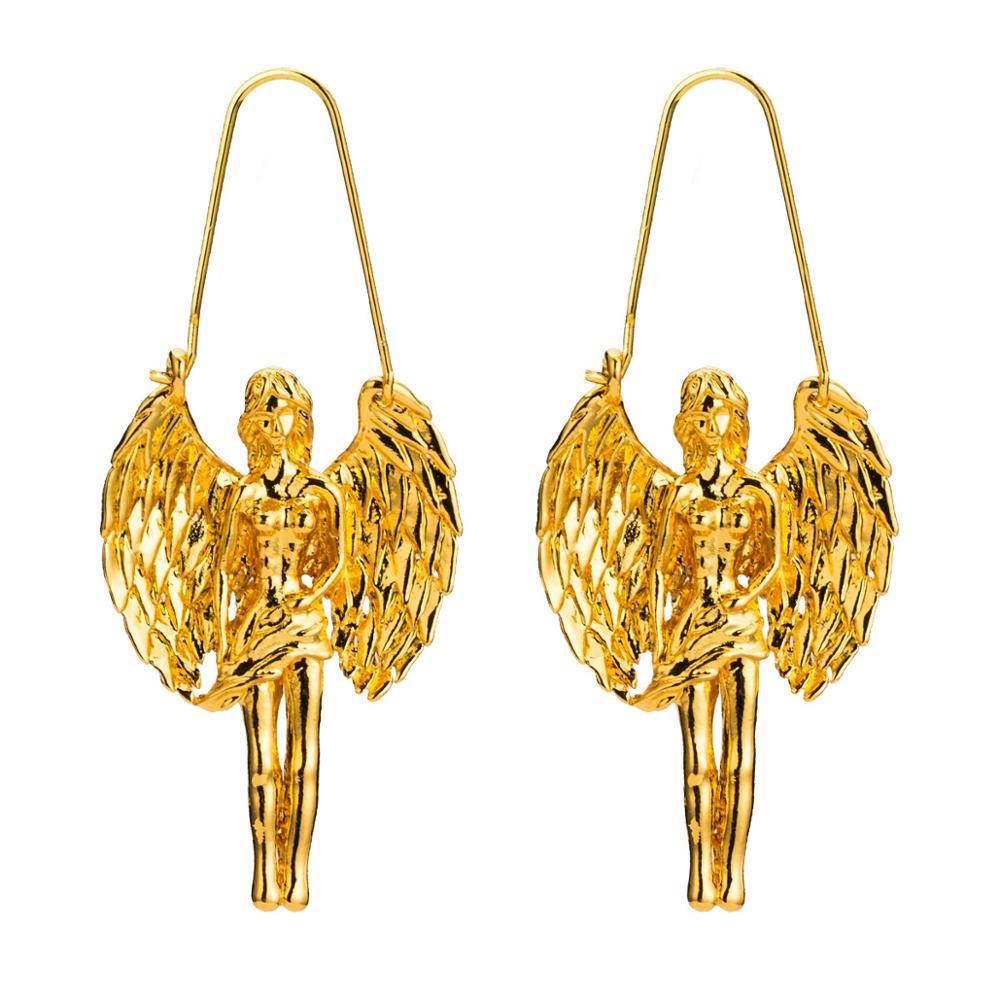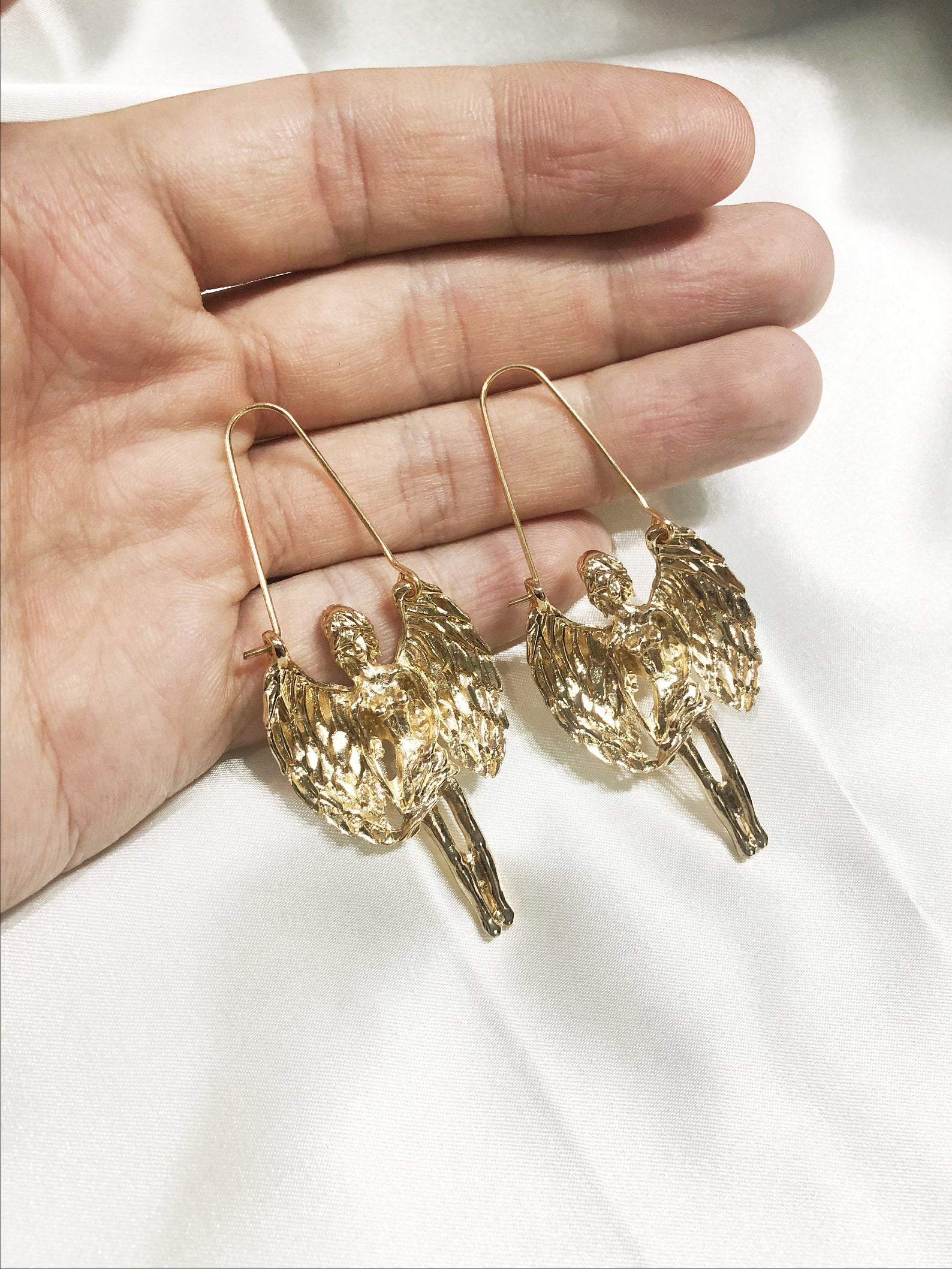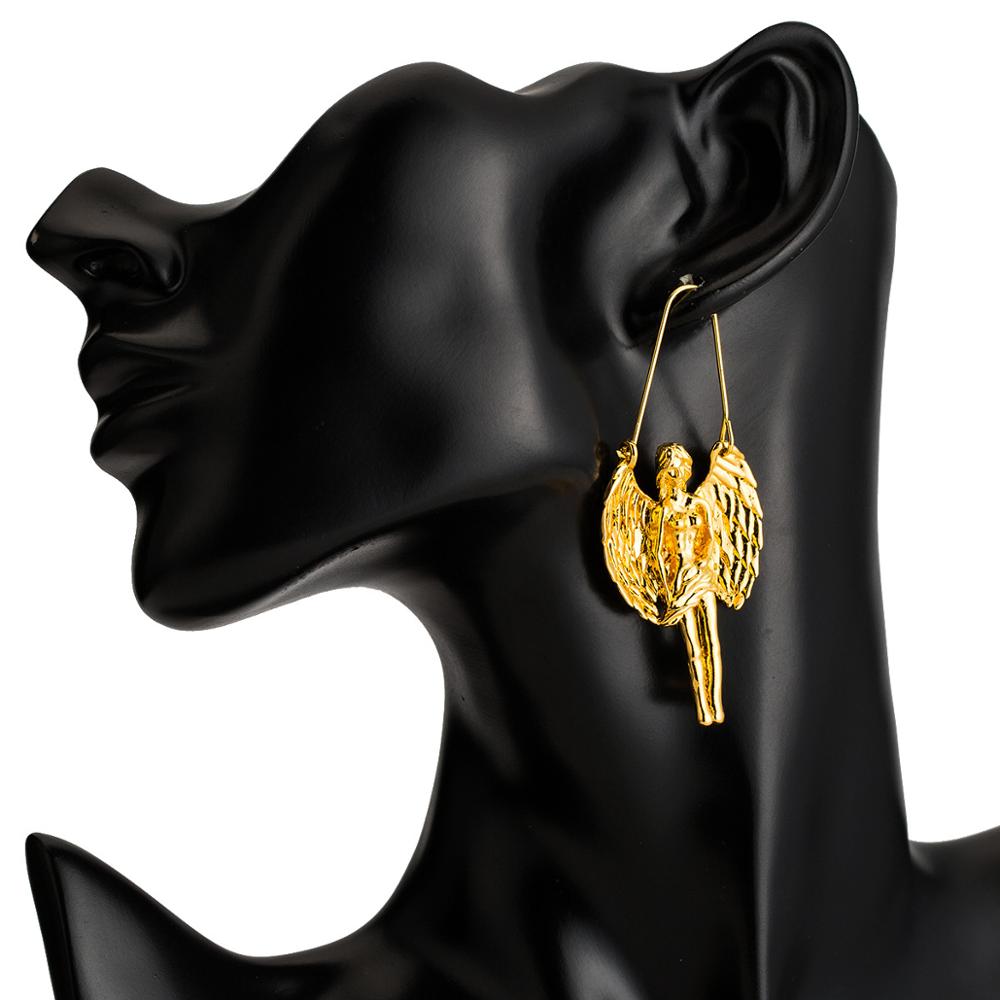 ZODIACAA
Virgo artistic earrings (The Virgin)
Virgo zodiac sign gold drop earrings, high quality 14K gold plated alloy.
1.96" in length

1.23" in width 

Lightweight - 15g
The constellation Virgo is usually associated with the Greek goddess of justice, Dike. Dike was the daughter of Zeus and Greek Titaness Themis. Virgo is usually depicted with angel-like wings, with an ear of wheat in her left hand, marked by the bright star Spica.
Ships in 1-2 business days.