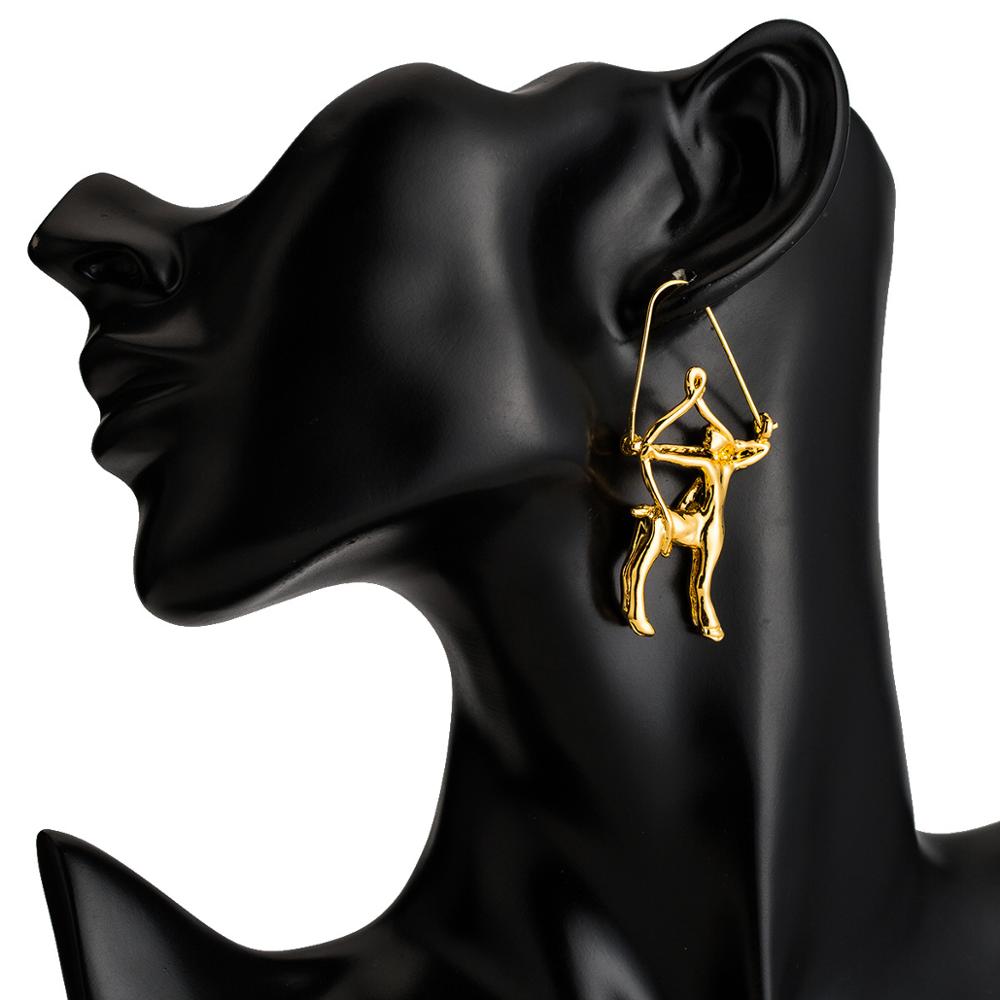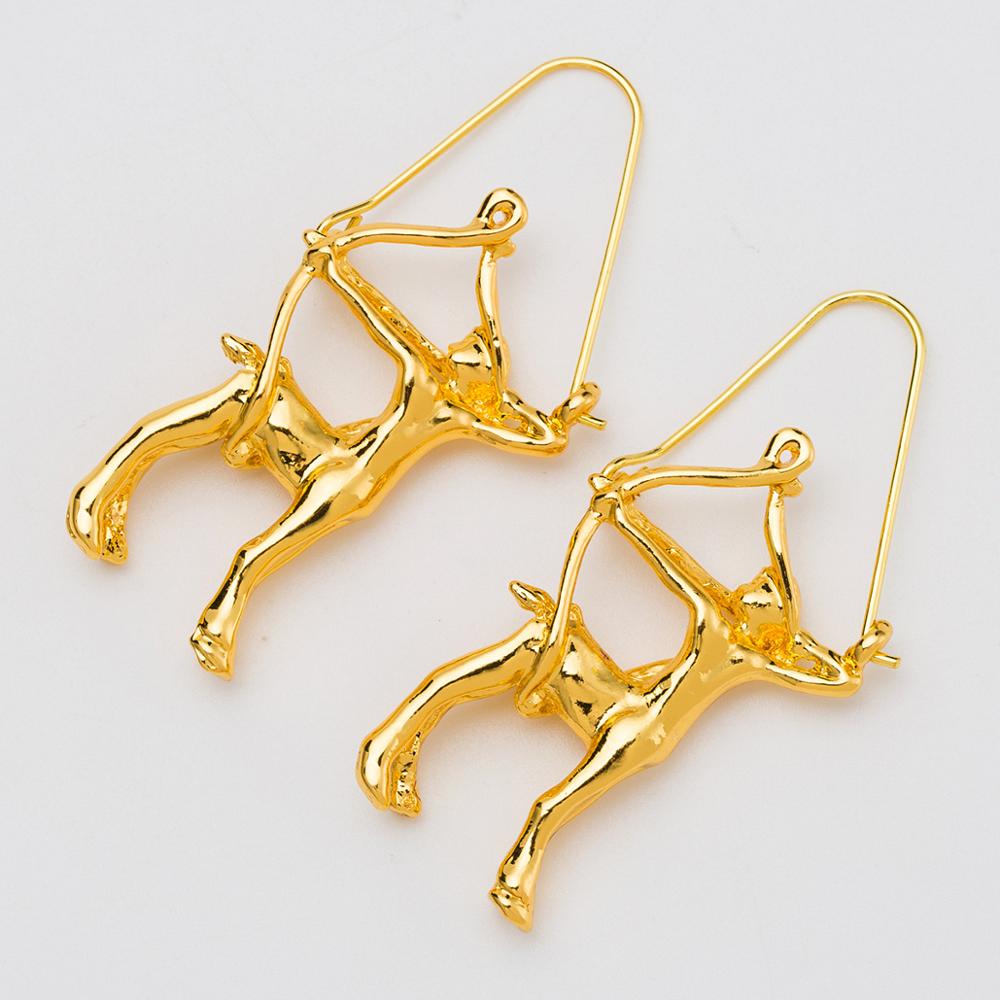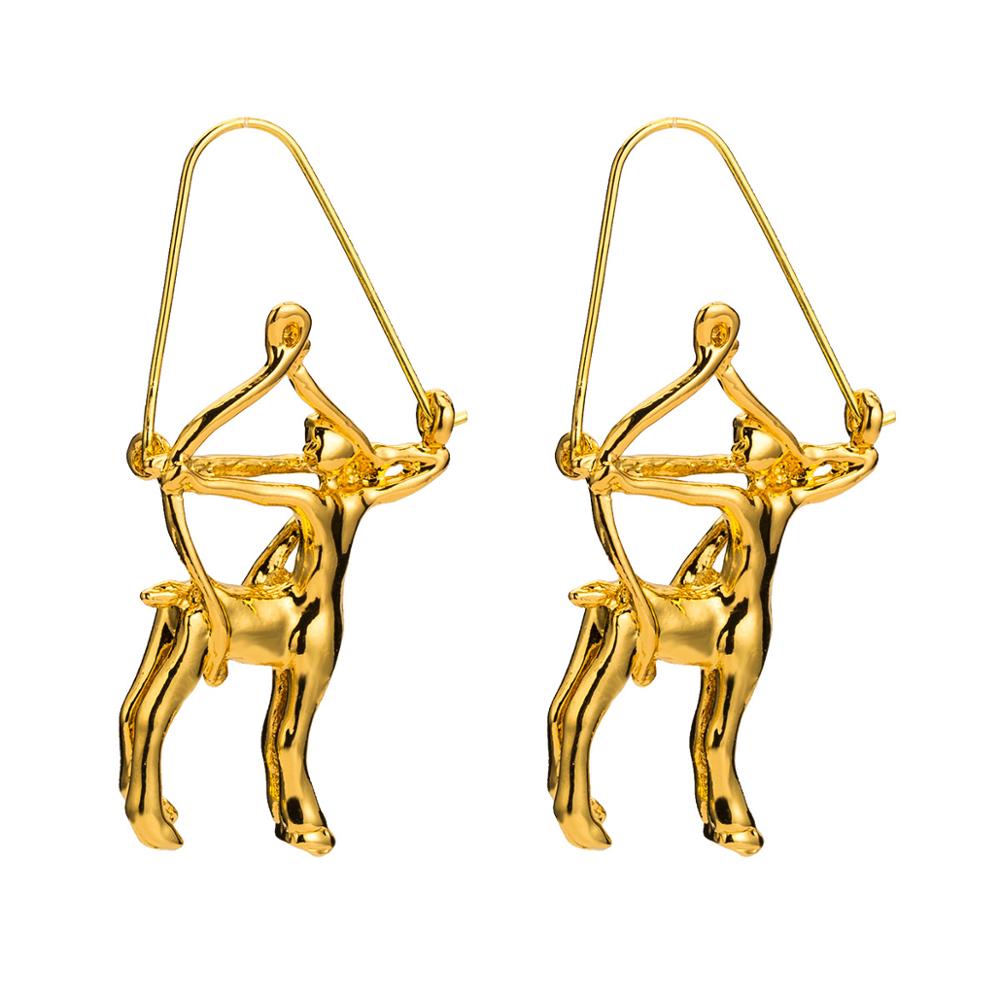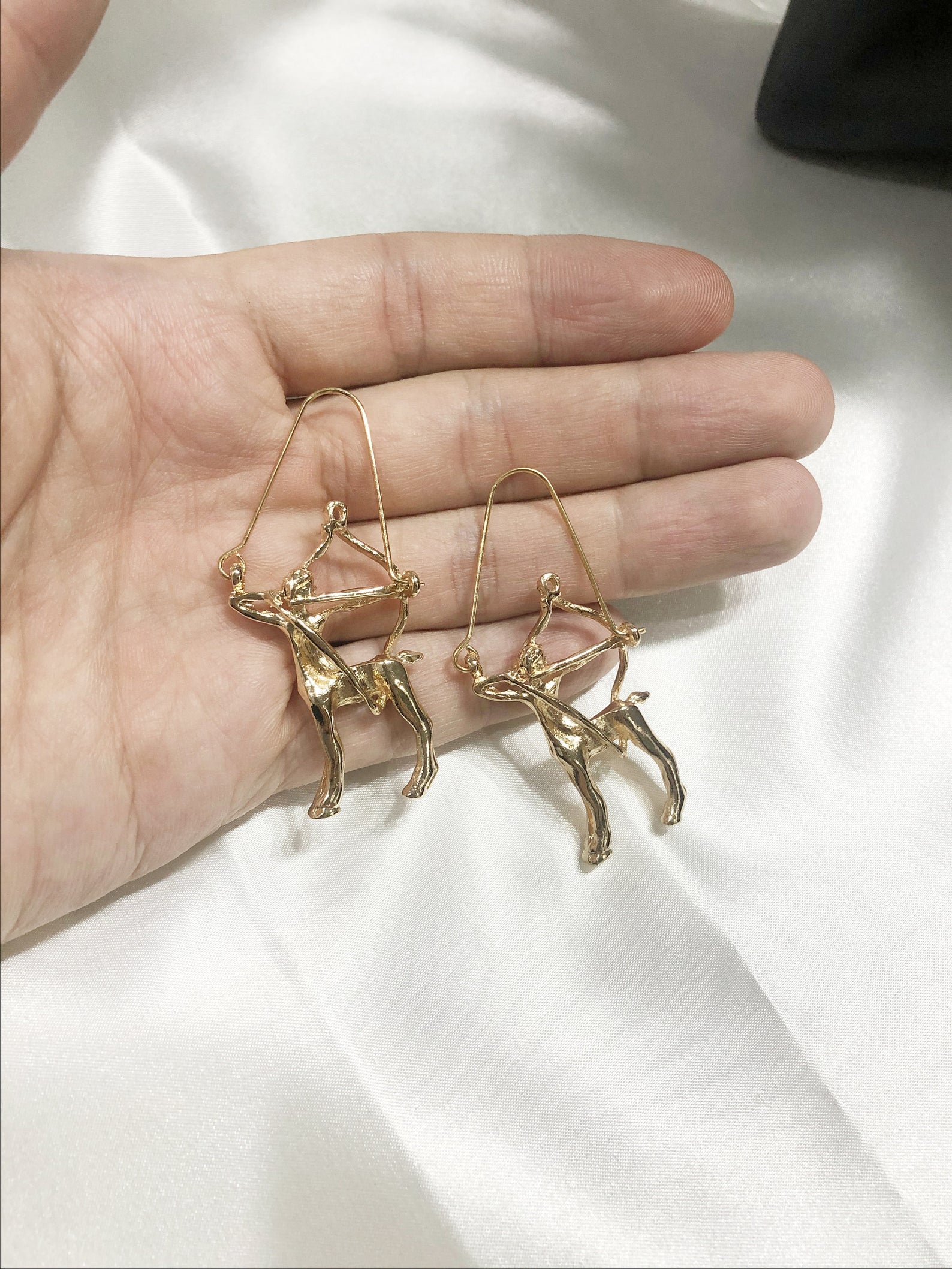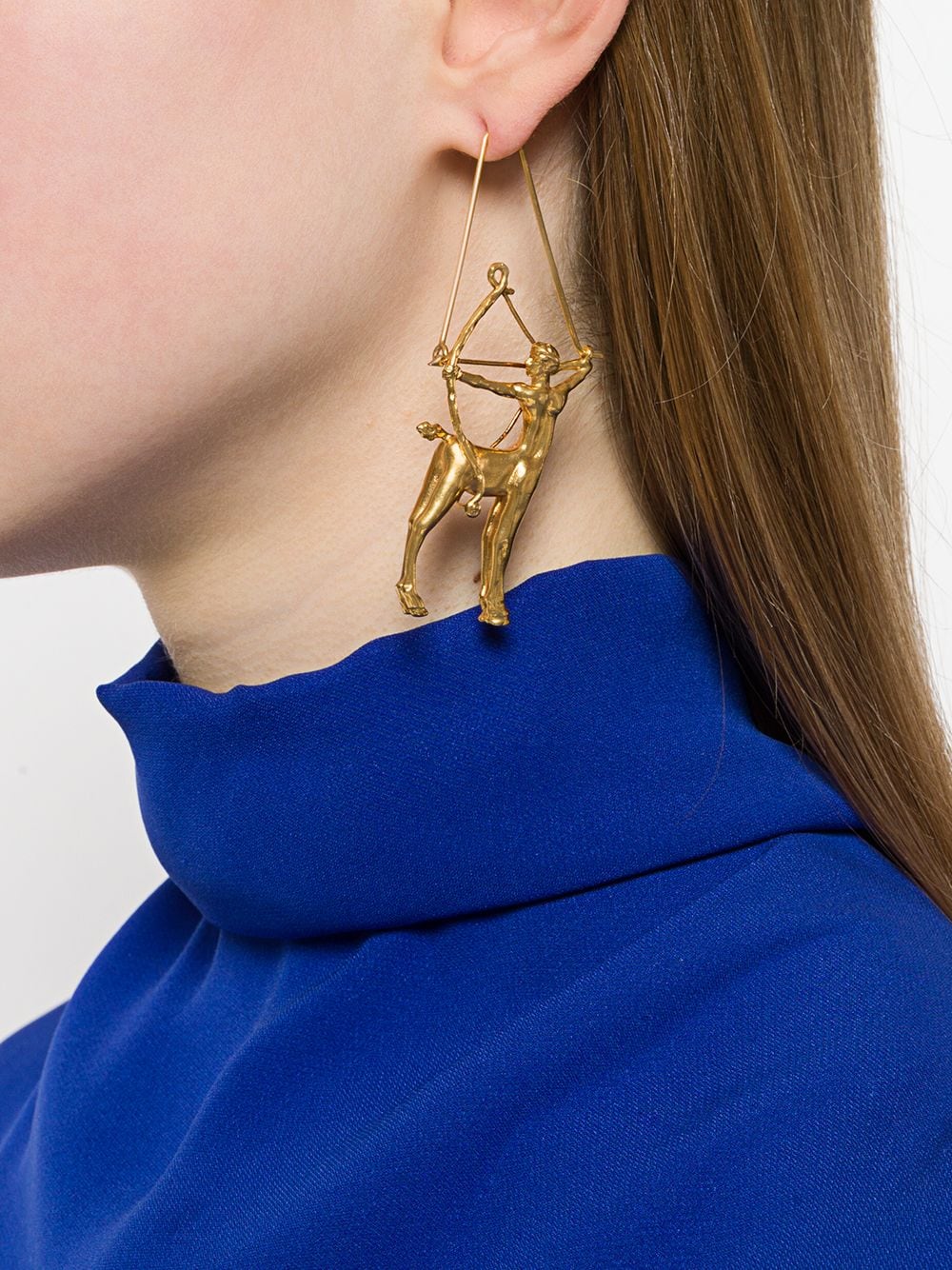 ZODIACAA
Sagittarius artistic earrings (The Archer)
Sagittarius zodiac sign gold drop earrings, high quality 14K gold plated.
1.96" in length

1.23" in width 

Lightweight - 15g
Sagittarius, the archer, is the symbol of the zodiac sign of the same name, and is represented by a centaur holding a bow and arrow. Sagittarius the Archer, the ninth sign of the tropical zodiac, is a fun-loving sign with a fondness for adventure. Show off your sign in this beautiful statement piece. 

These earrings ship out in 1-2 business days.