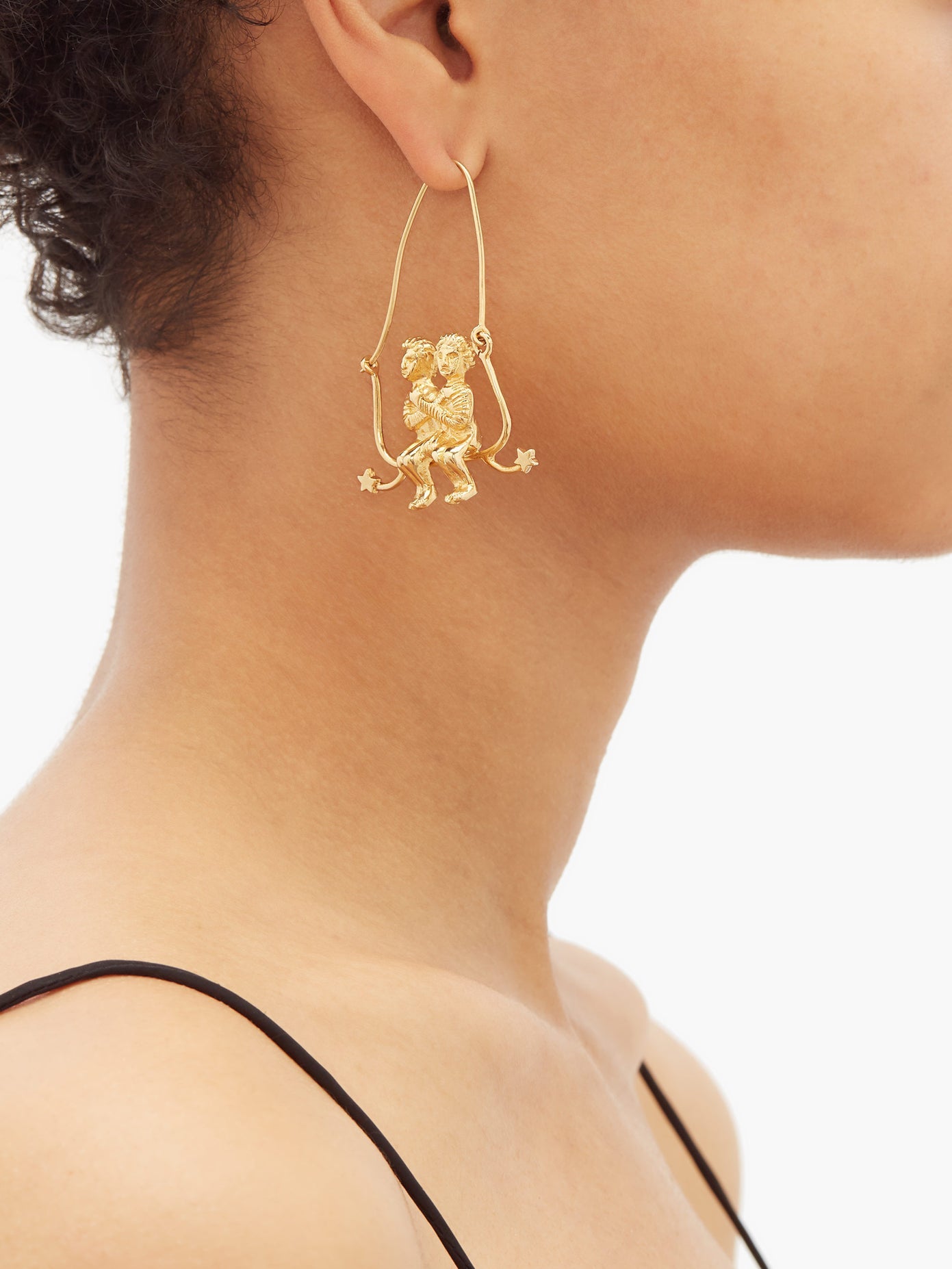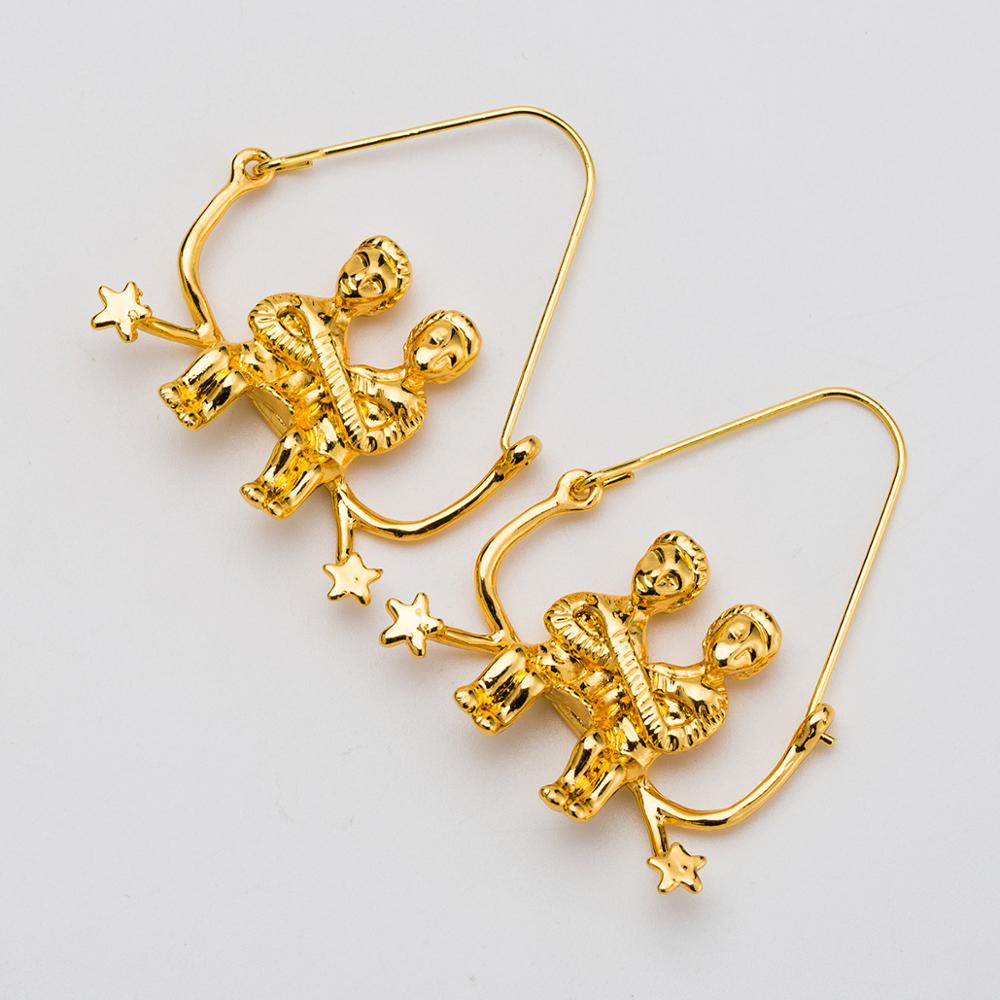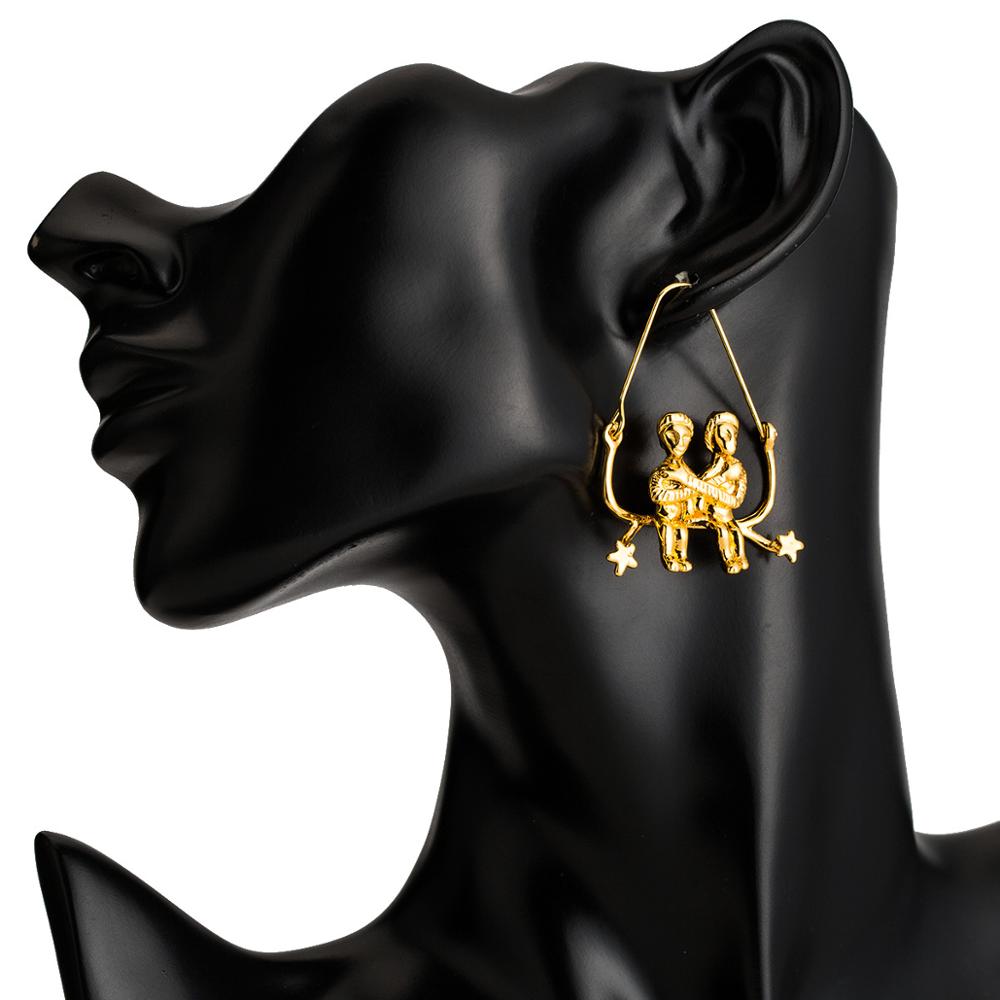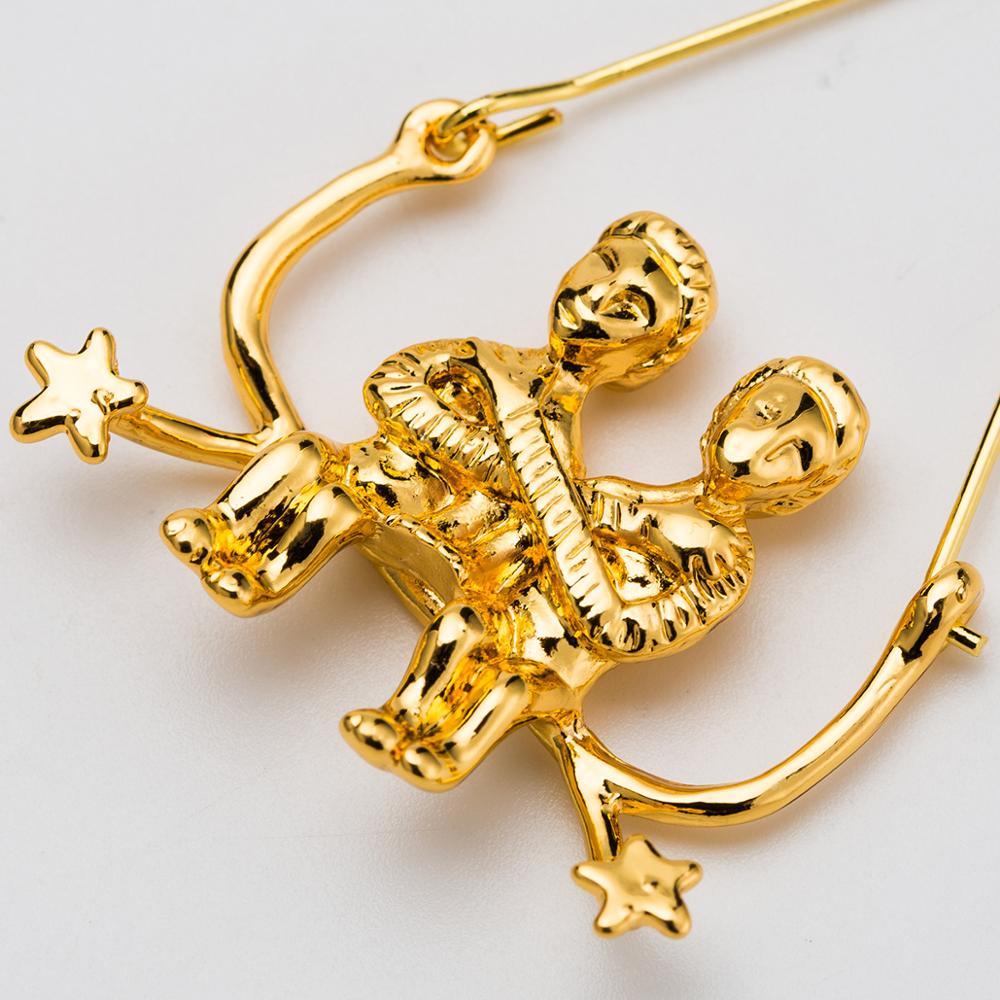 ZODIACAA
Gemini artistic earrings (The twins)
Gemini zodiac sign gold drop earrings, high quality 14K gold plated.
1.73" in length

1.37" in width 

Lightweight - 18g
Gemini's symbol is the Twins, and it's a sign that doubles down on sampling everything in life. Gemini is a super fun sign that always seems to know what's happening around town. The light way of Gemini makes them easy to be around, and the ones who bring comic relief. Show off your zodiac sign in style. 
These earrings are shipped after 1-2 business days.