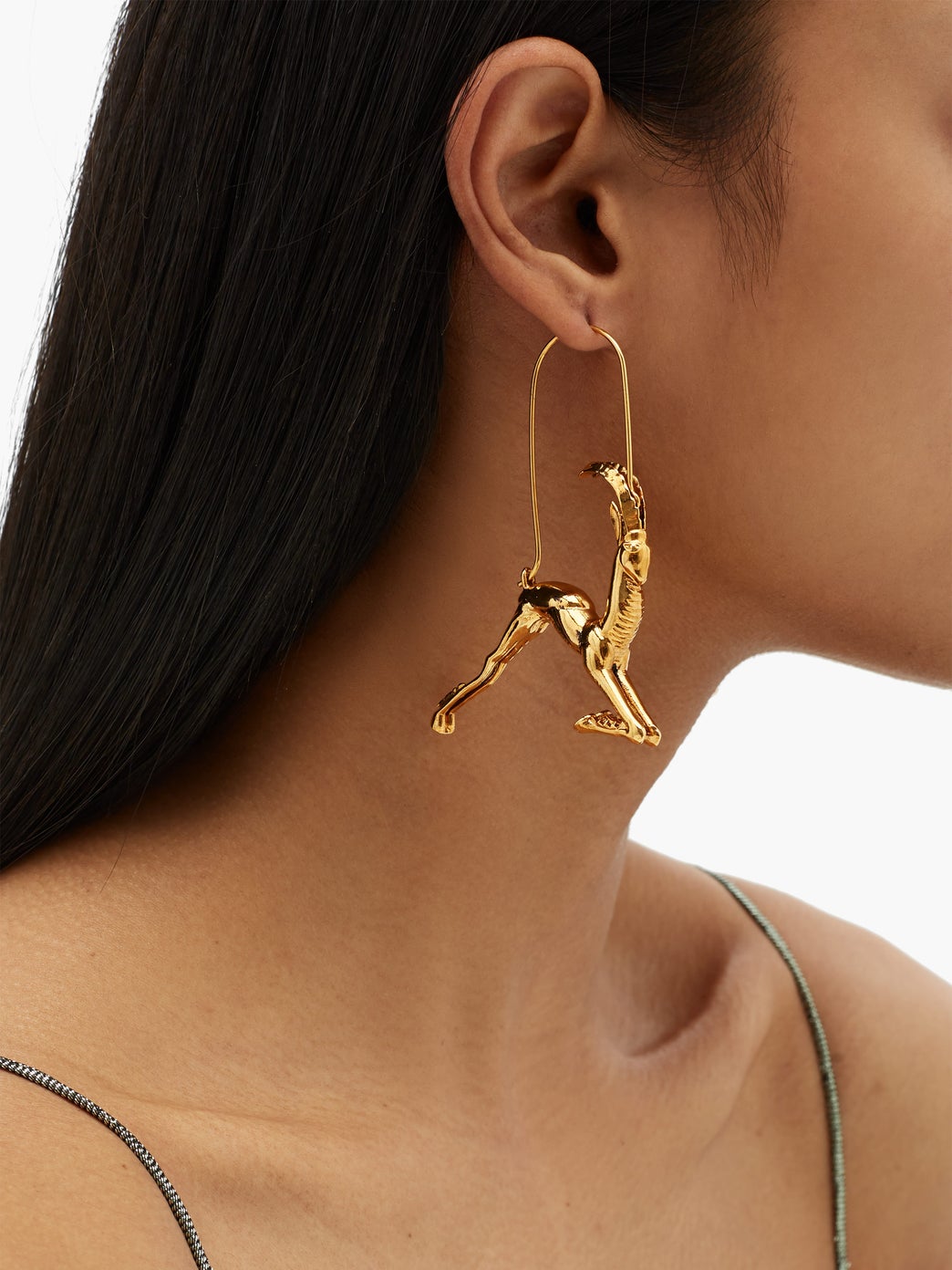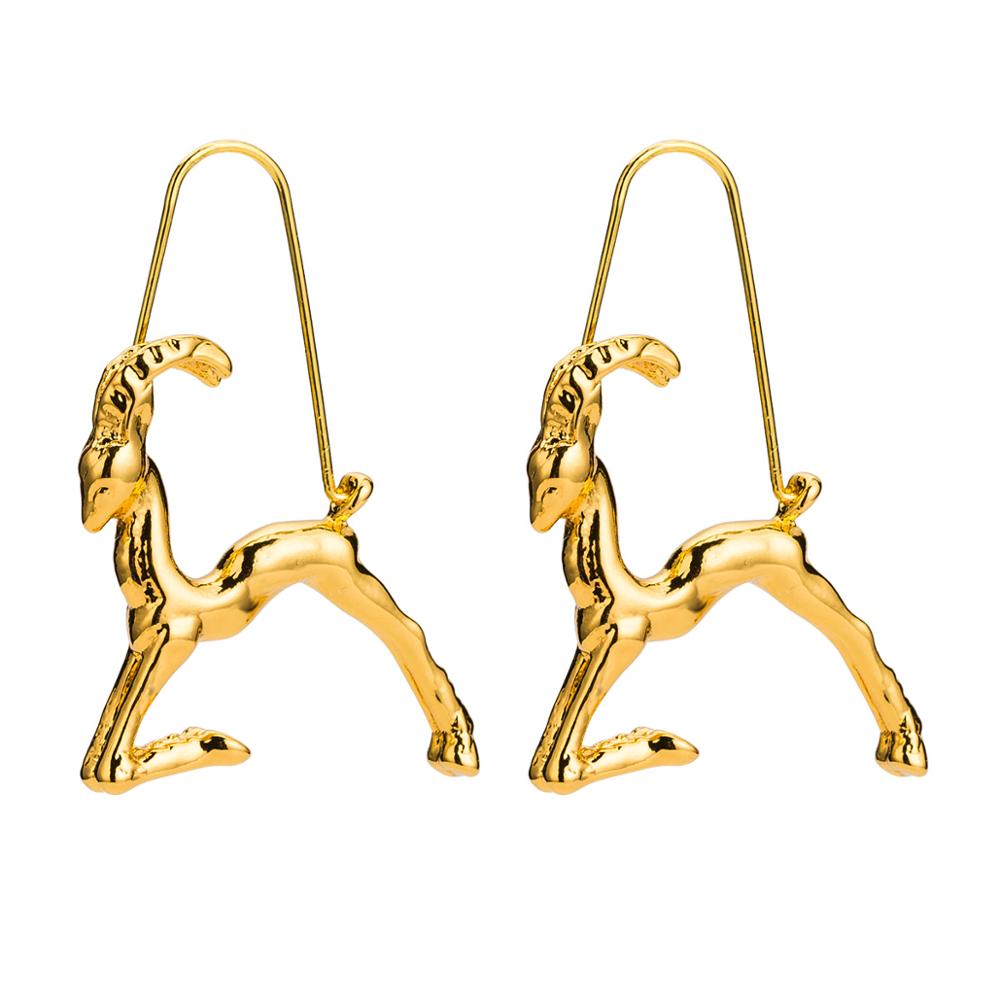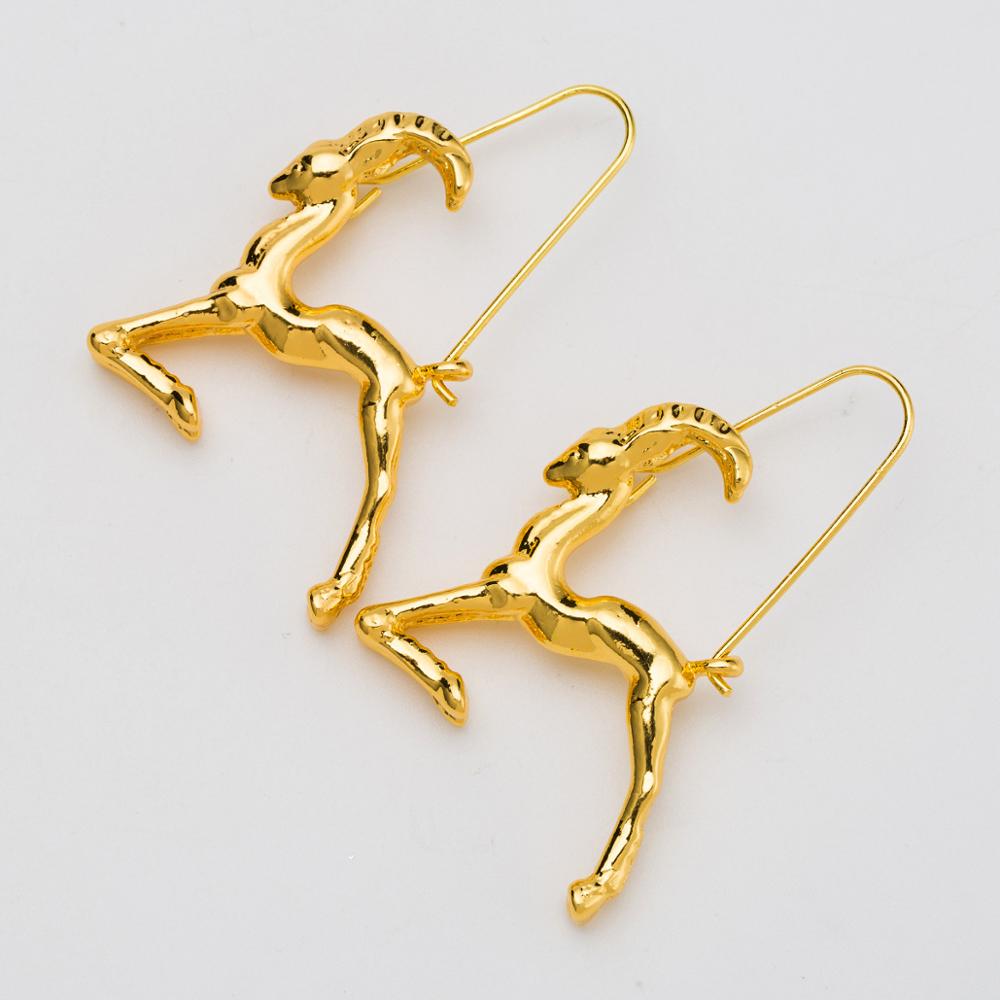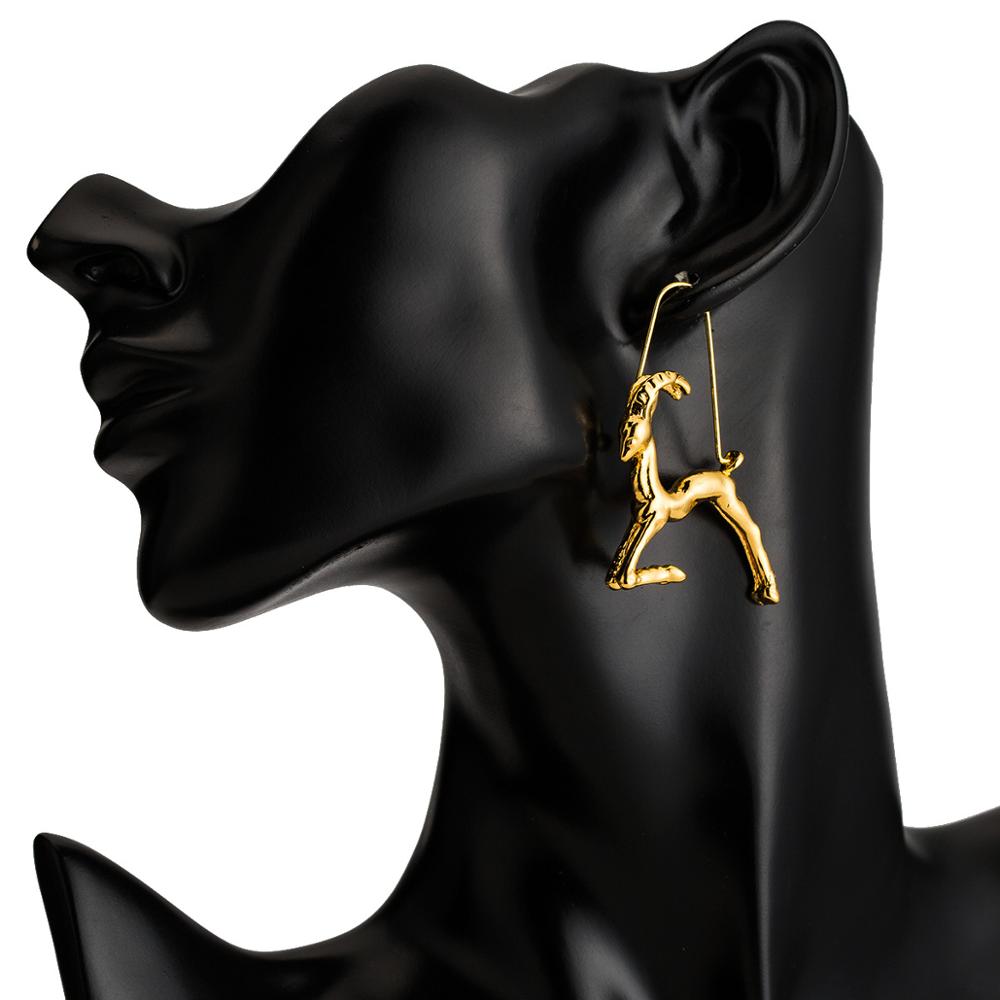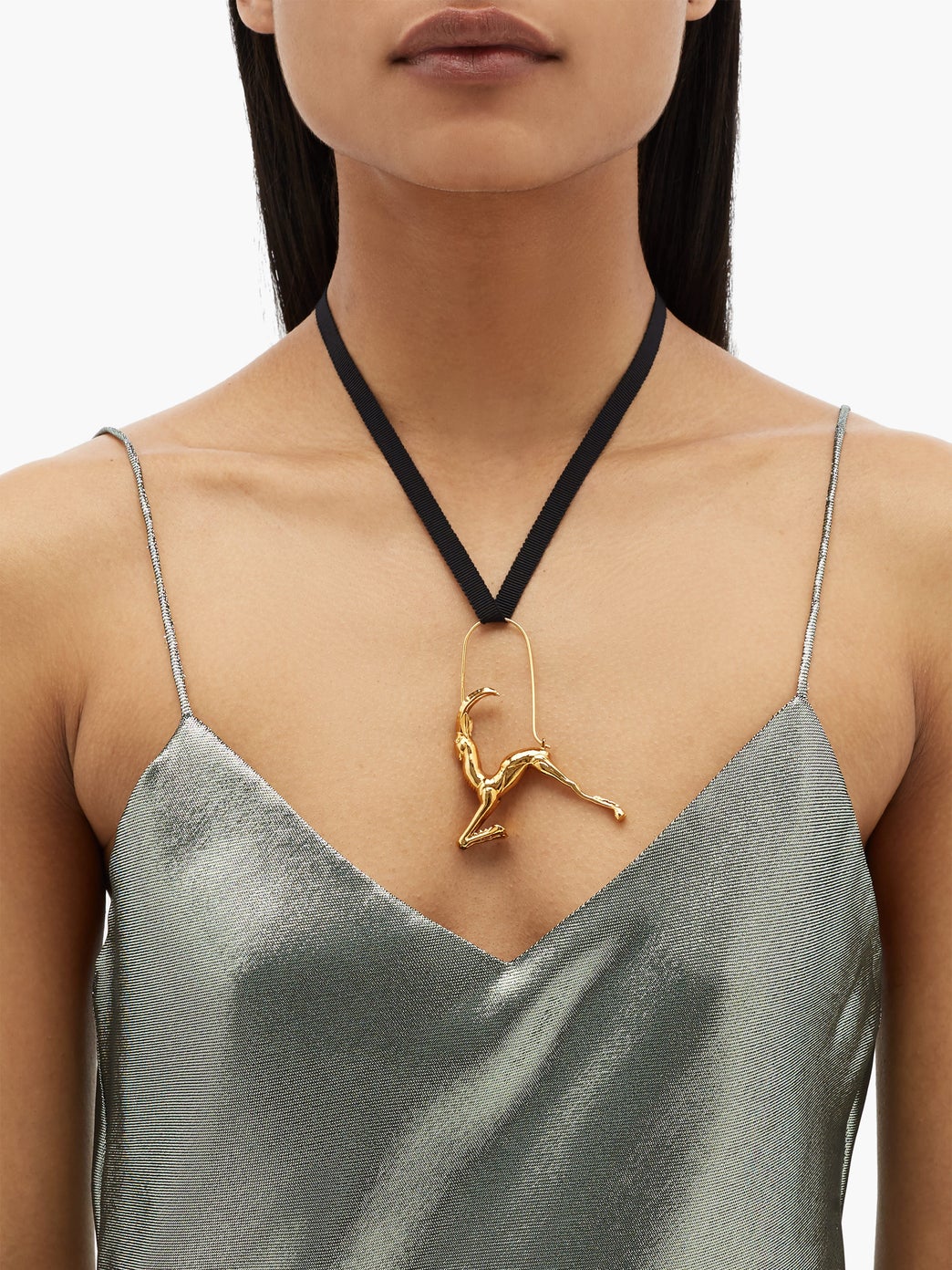 ZODIACAA
Capricorn artistic earrings (The Goat)
Capricorn zodiac sign gold drop earrings, high quality 14K gold plated.
1.85" in length

1.22" in width 

Lightweight - 17g
Those born under this sign are generally pragmatic, ambitious, and disciplined, although they can also be somewhat stoic and pessimistic. 
Capricorns
 belong to the element Earth (as do Taurus and Virgo), which makes sense considering how grounded they are in reality when it comes to making their dreams happen. Represent your sign in a stylish way! Ships out in 1-2 business days.