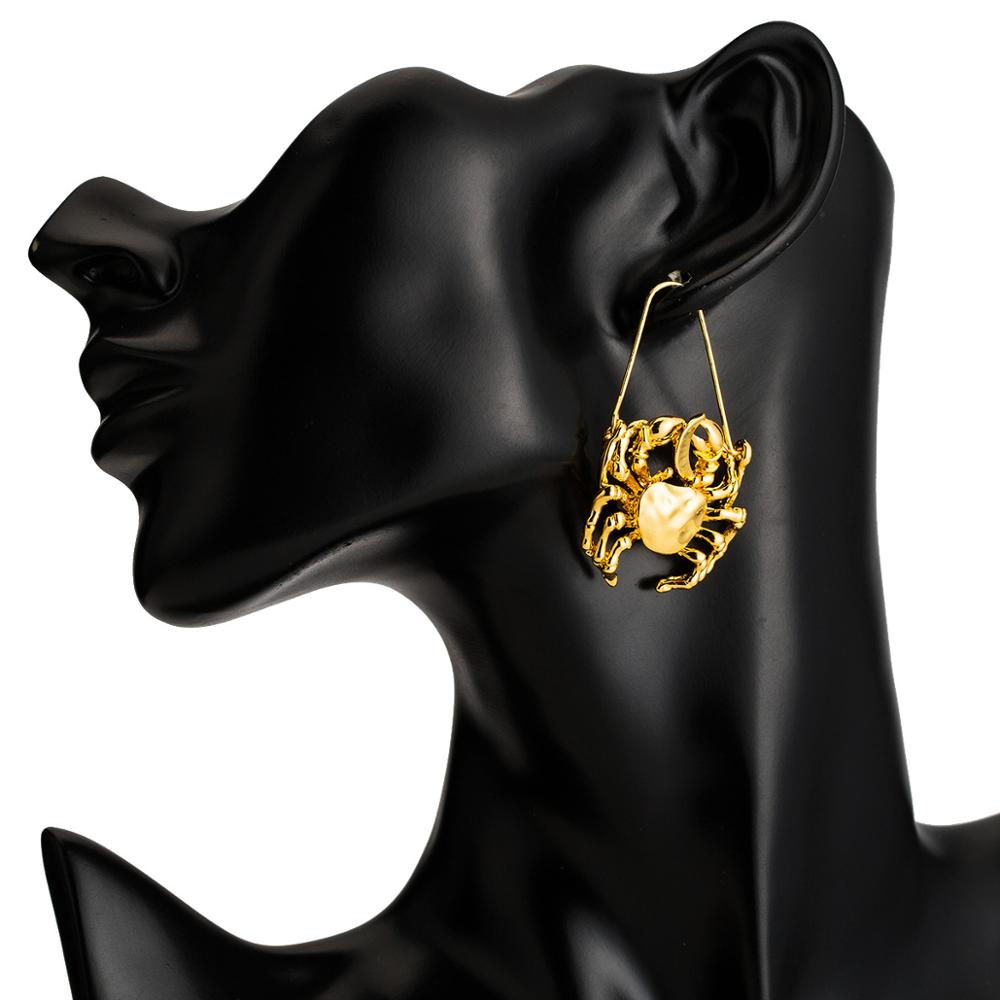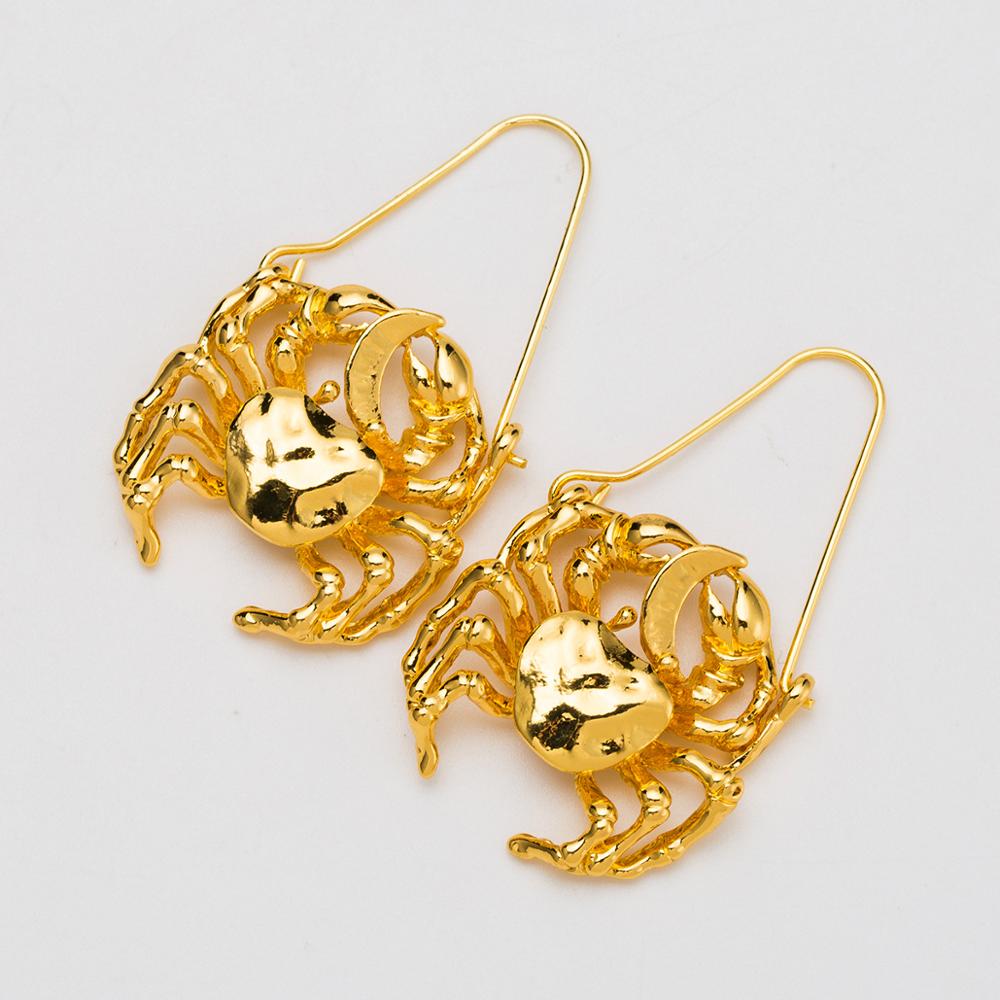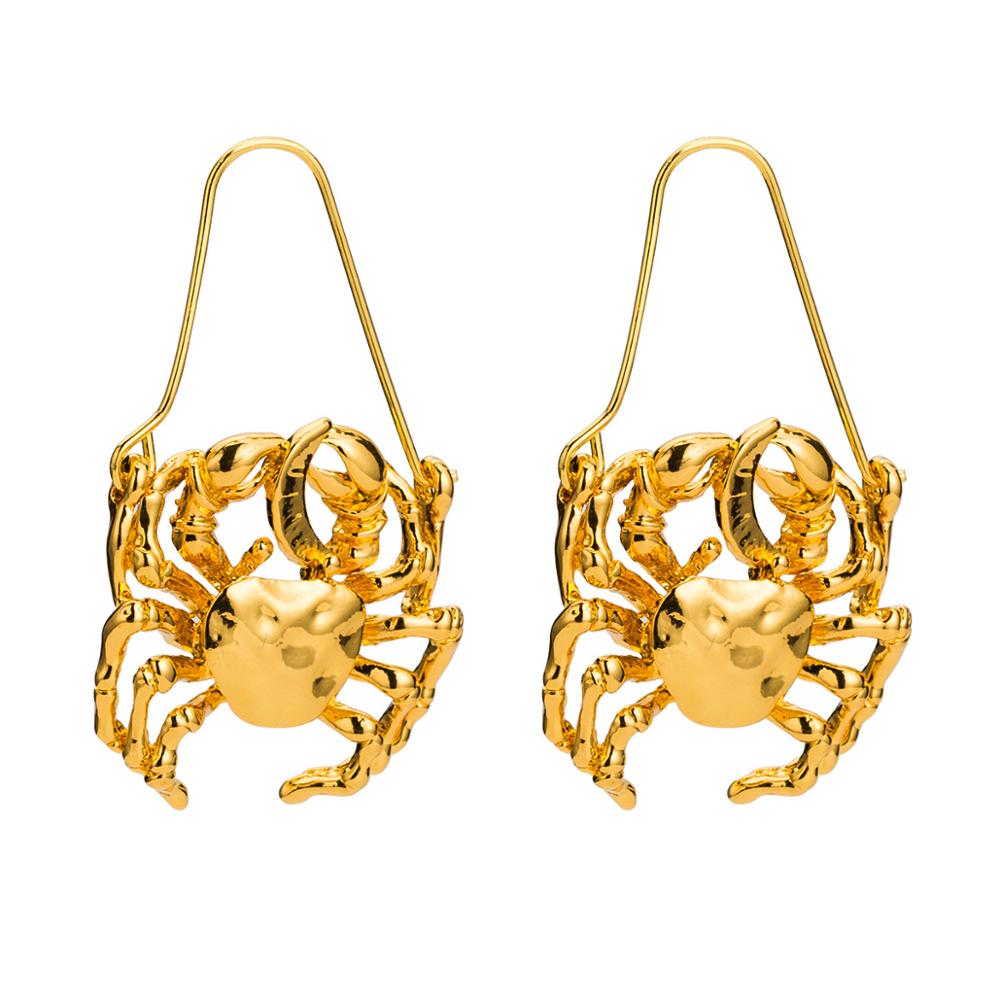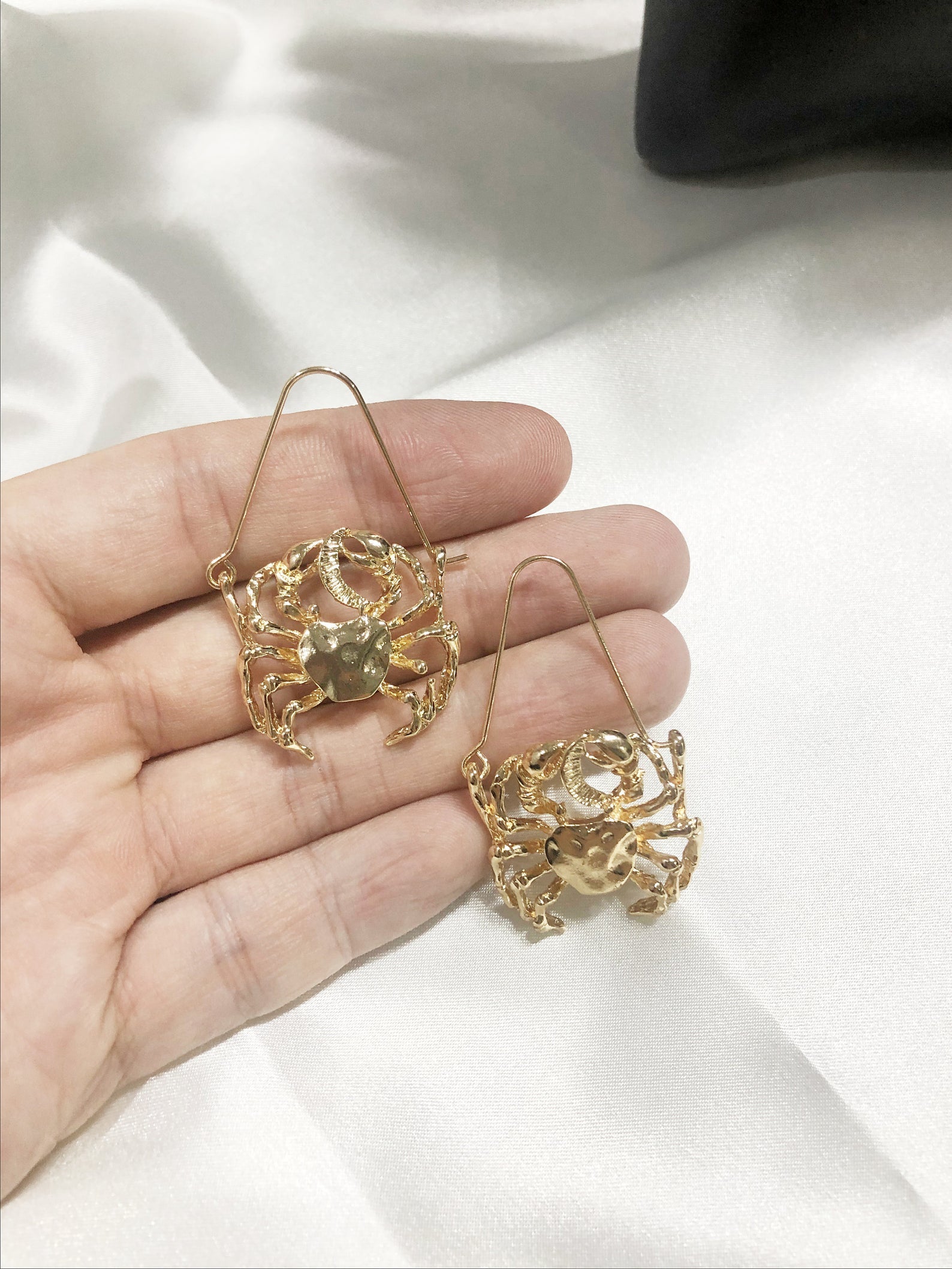 ZODIACAA
Cancer artistic earrings ( The crab)
Cancer zodiac sign gold drop earrings, high quality 14K gold plated.
1.96" in length

1.23" in width 

Lightweight - 15g
Cancers are highly intuitive, and their psychic abilities manifest in tangible spaces: For instance, Cancers can effortlessly pick up the energies of a room. These crabs are highly sensitive to their environments, as well as extremely self-protective. Wear your cancer sign in style with these earrings!

These earrings ship out in 1-2 days. Tracking is included.