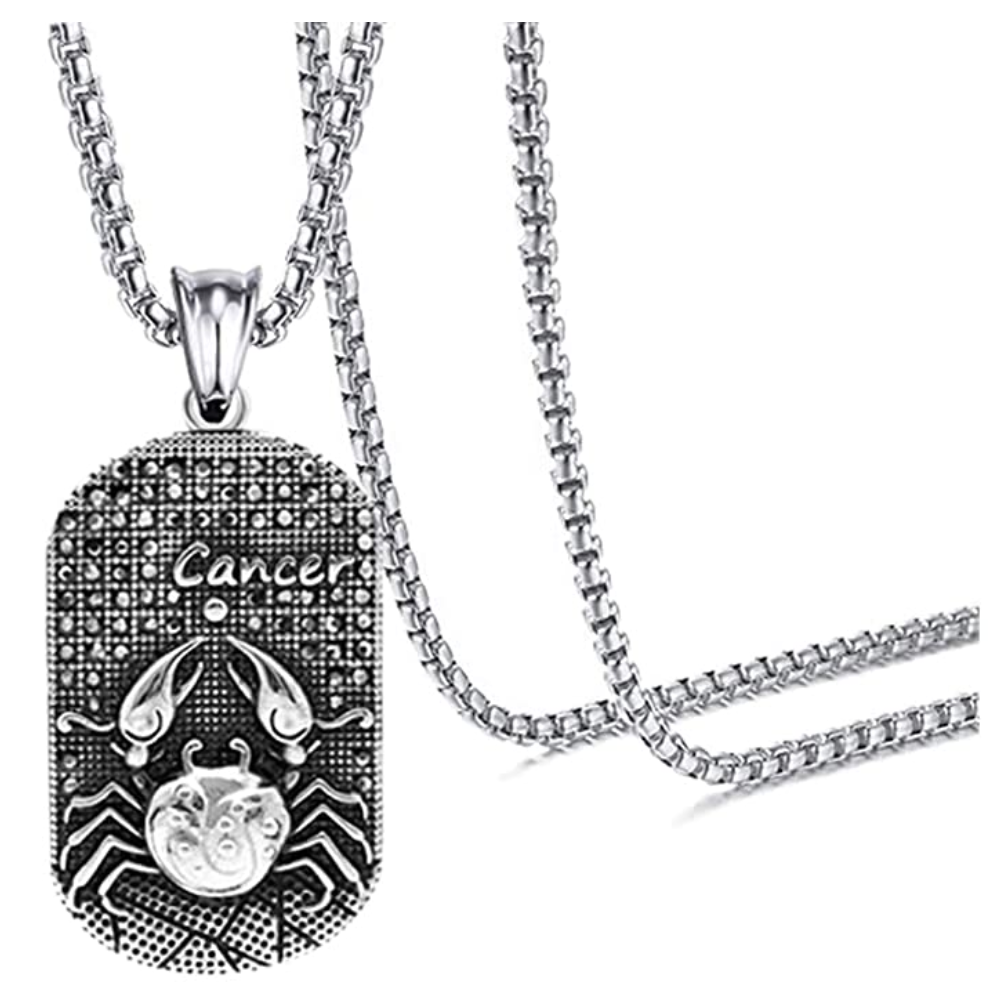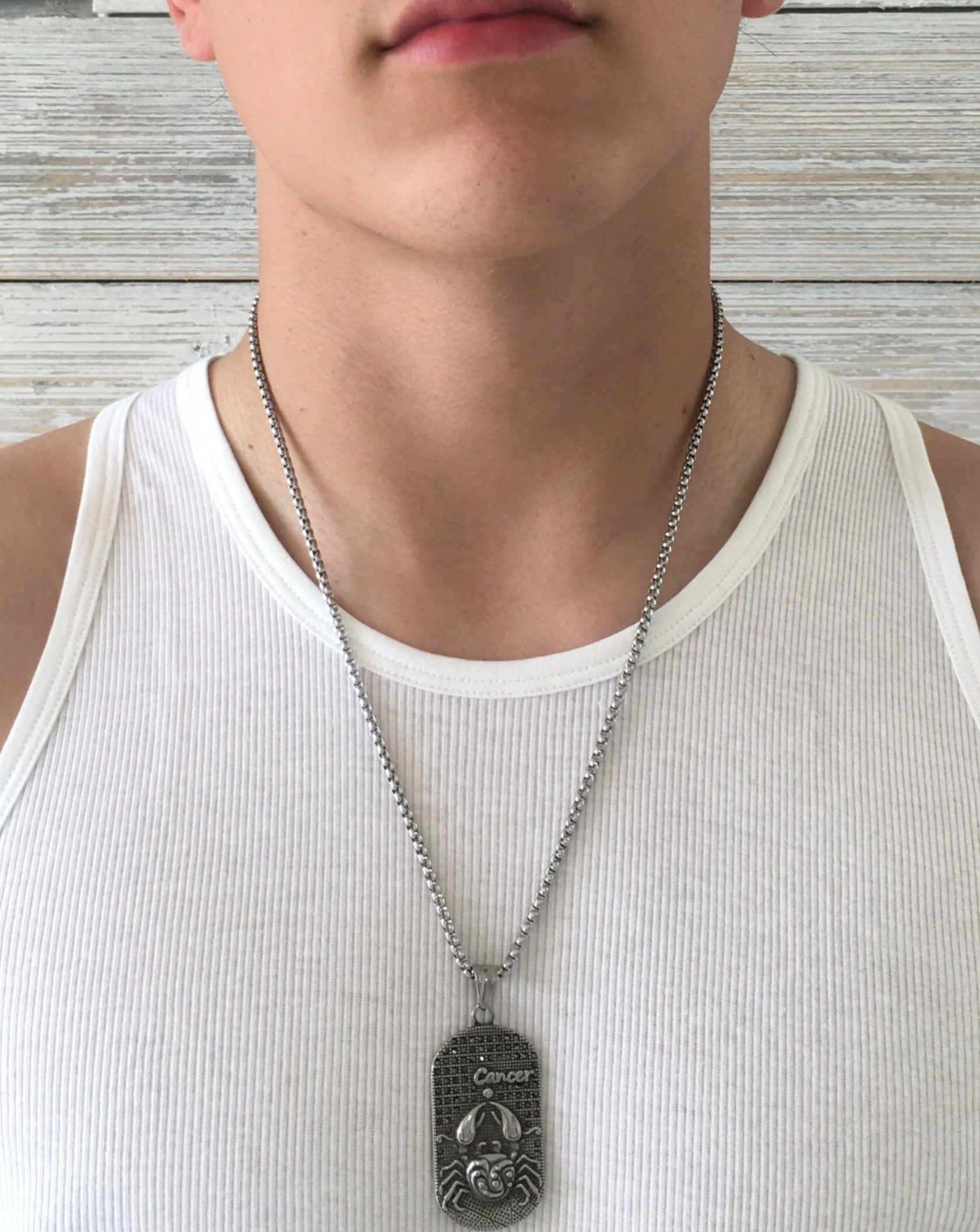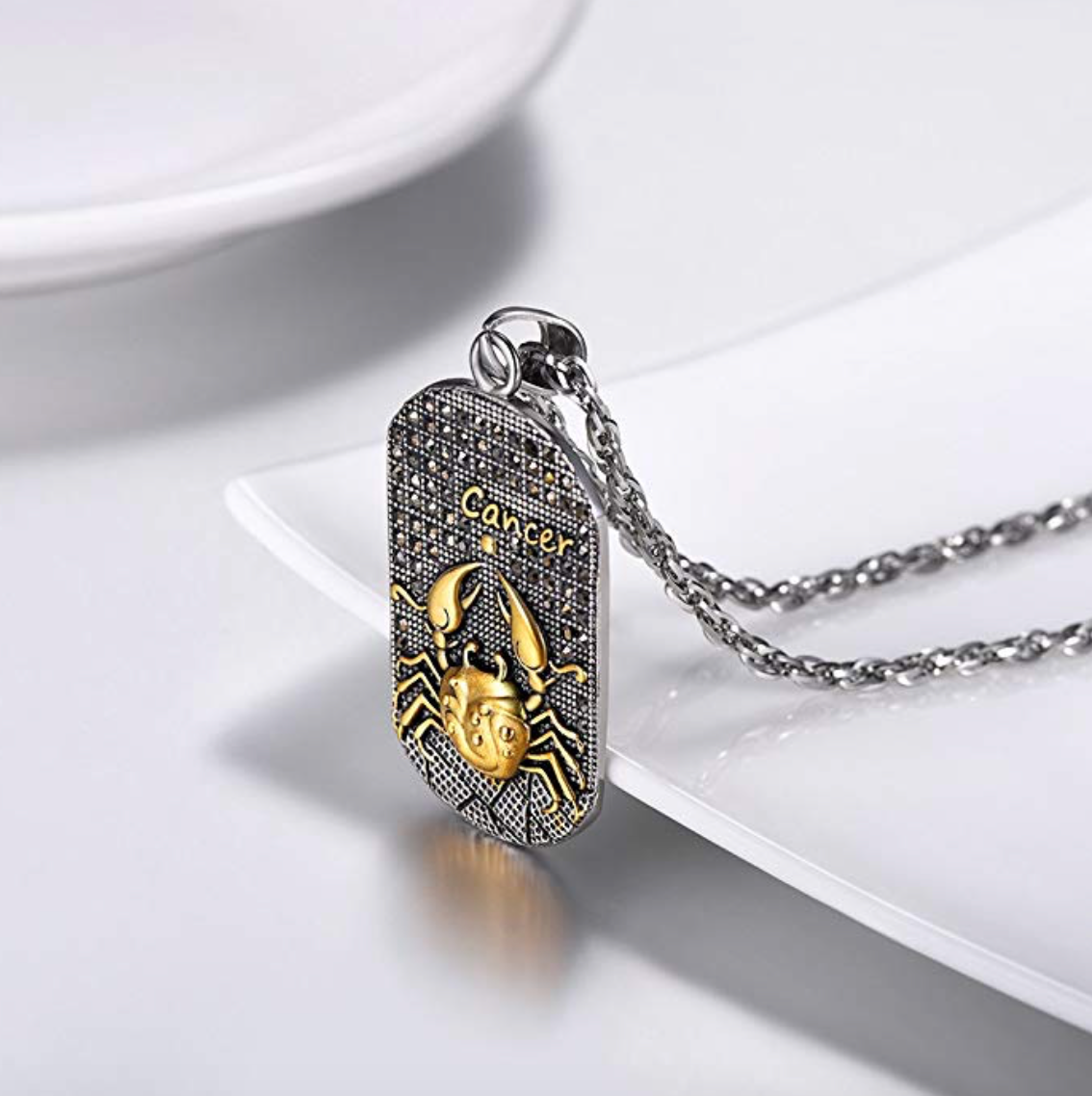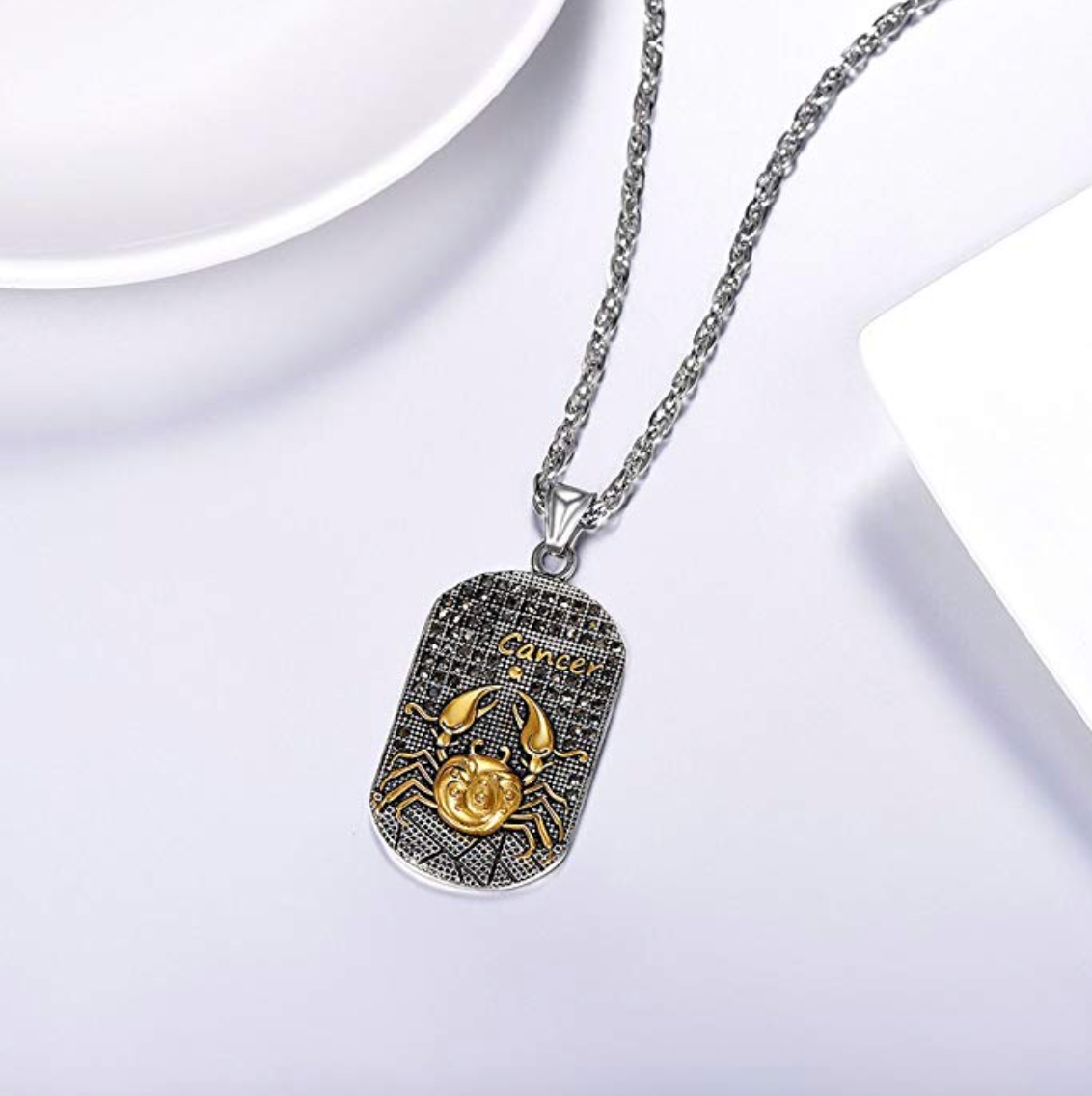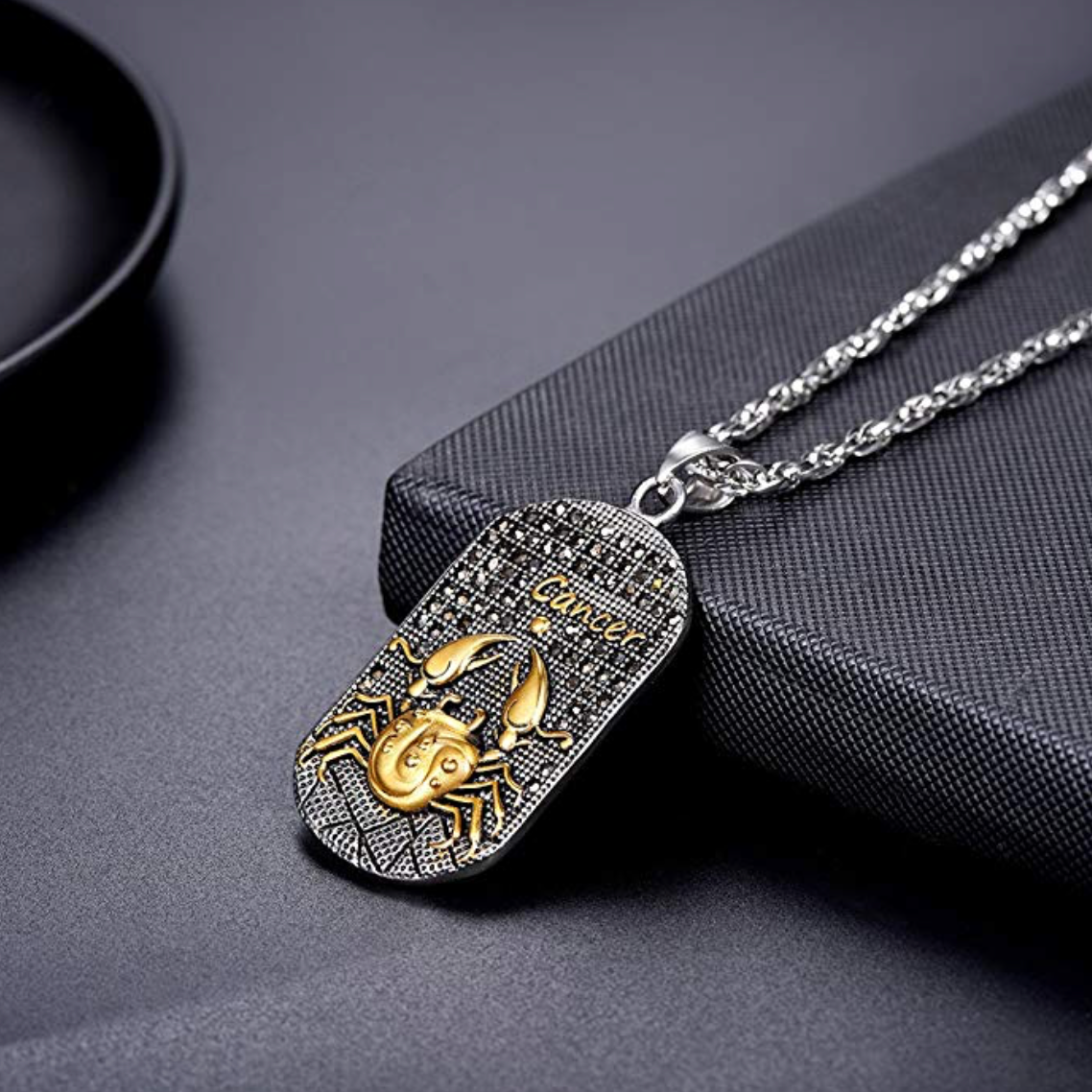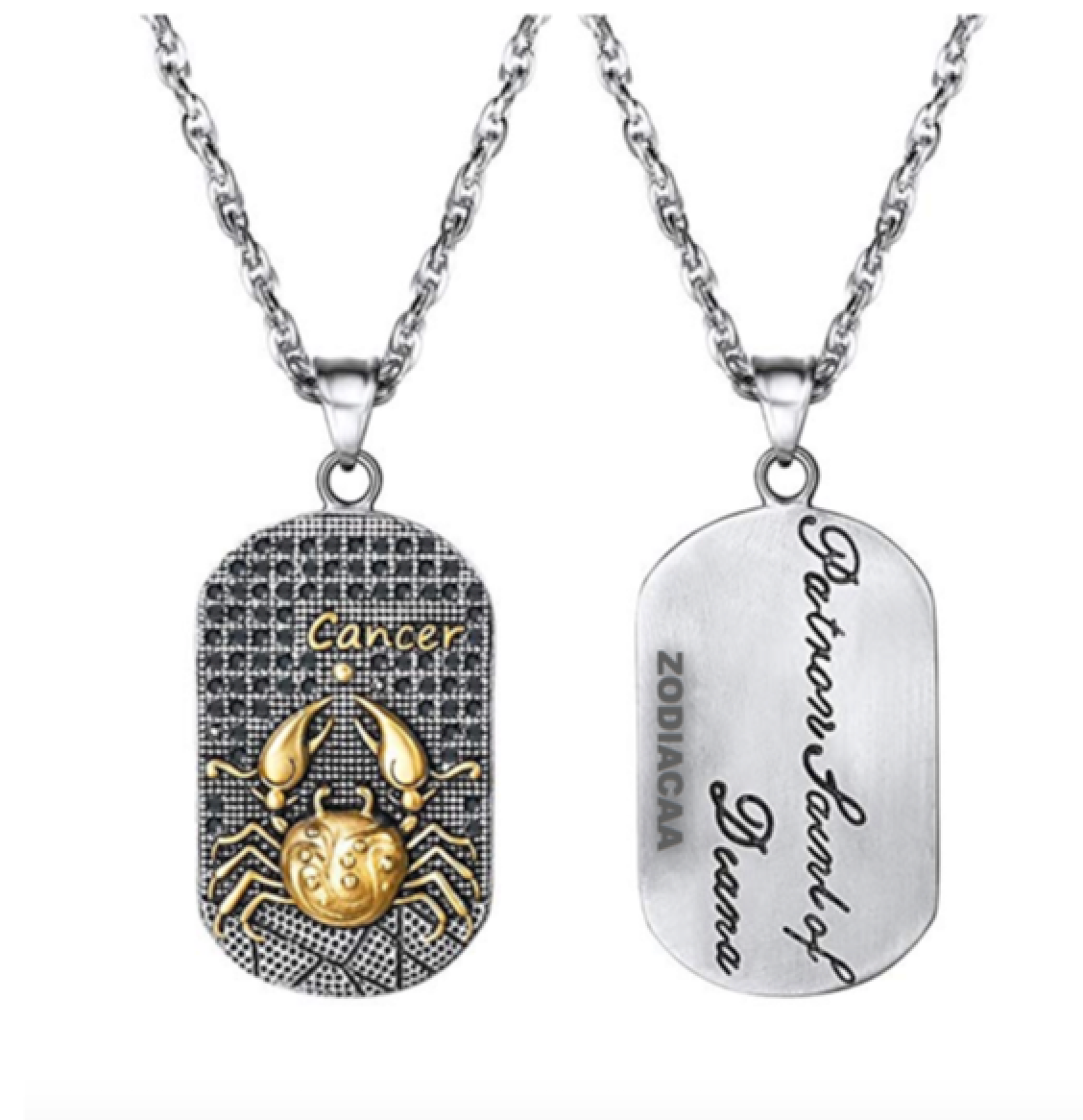 ZODIACAA
Cancer 3D Dog tag necklaces
This antique colored Cancer gold and silver dog tag necklace includes 1 pendant + 1 chain;Height of pendant:2.28inches;Width of pendant:1.06inch;Length of chain:22 inches+2 inches extending chain,the chain is finished with a matching high quality 316L stainless steel lobster clasp;

Package: This necklace will arrive in a gift Zodiacaa box and pouch, ready for gifting or to treat yourself!

Meaningful Gift : special gift idea to surprise your best friend, lover, girlfriend, wife, mother, daughter, grandma or any significant other on Birthday, Anniversary etc.

These have acquired an antique gold look through oxidization. We use a non-chemical process to give the pieces a shiny look. They have also been given a non-toxic lacquer to protect the finish. Each necklace may vary in color different from the images displayed

Patron Saint of 12 constellations, they are : Patron Saint of Mars Patron Saint of Venus Patron Saint of Mercurius Patron Saint of Diana Patron Saint of Apollon Patron Saint of Astraea Patron Saint of Venus Patron Saint of Pluto Patron Saint of Cupid Patron Saint of Vulcan Patron Saint of Uranus Patron Saint of Neptune

Ships after one business day!