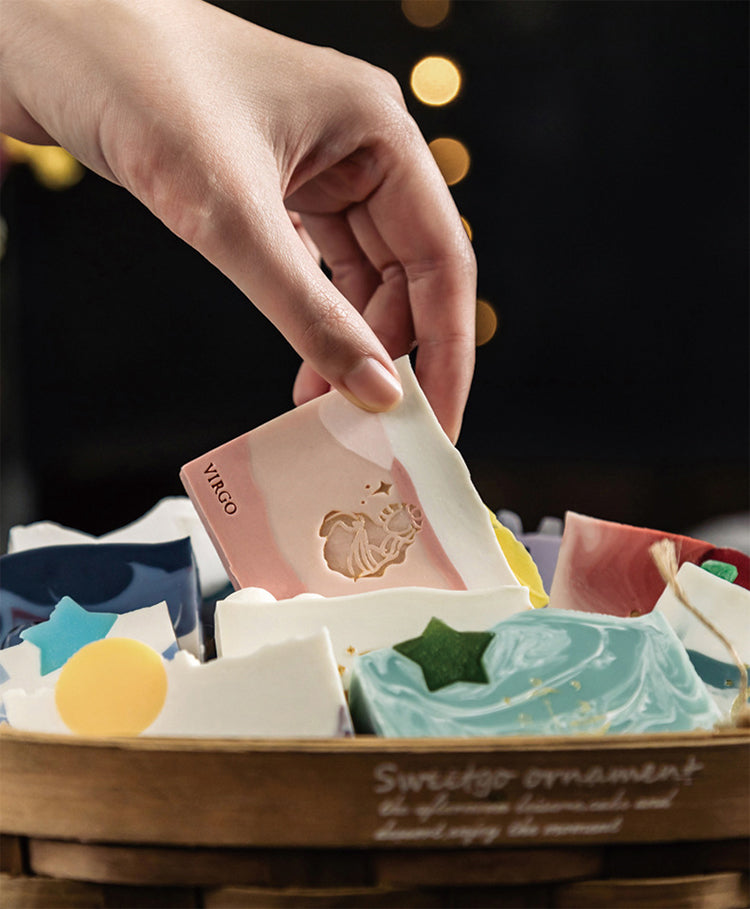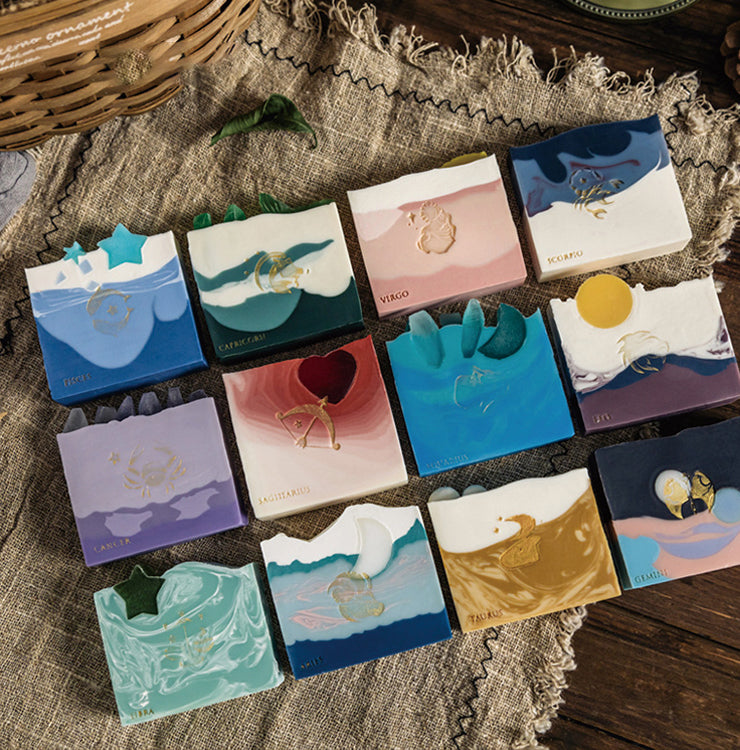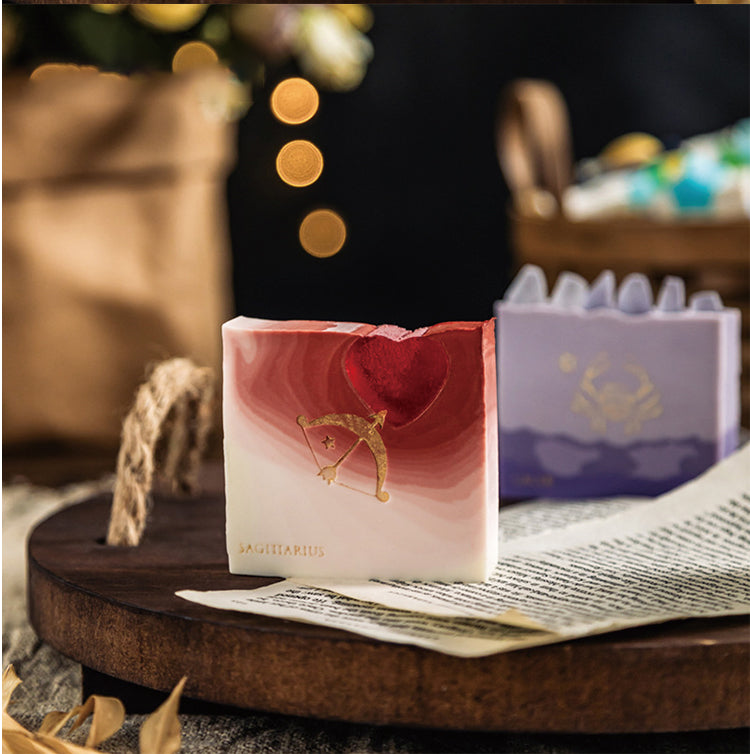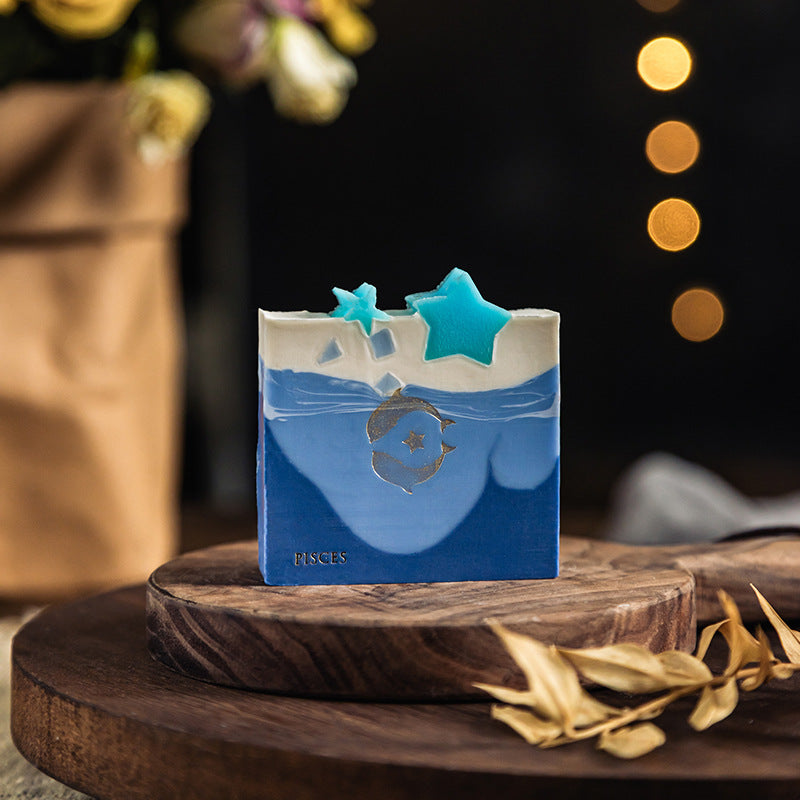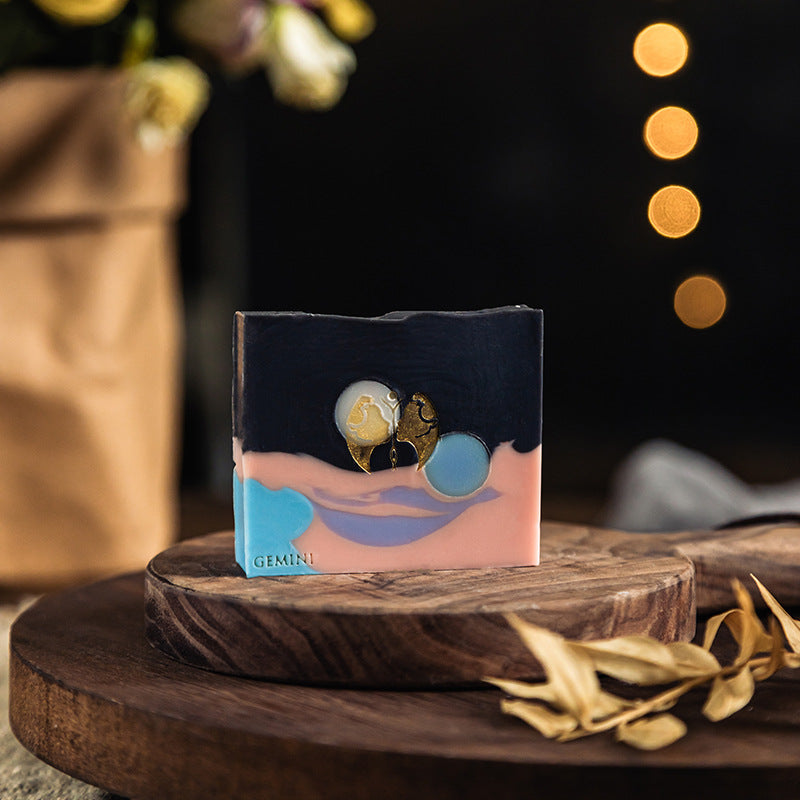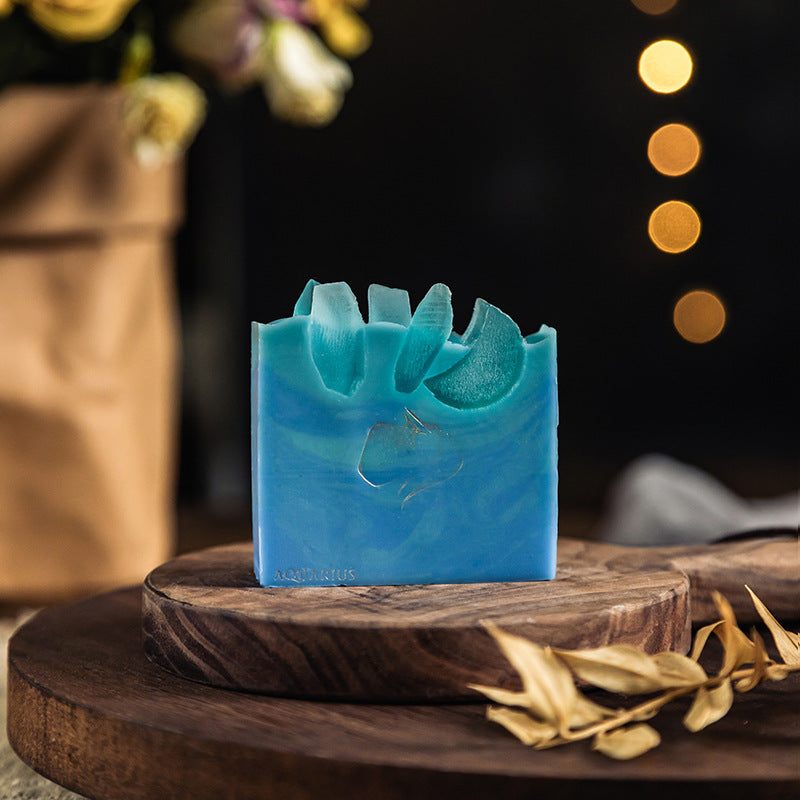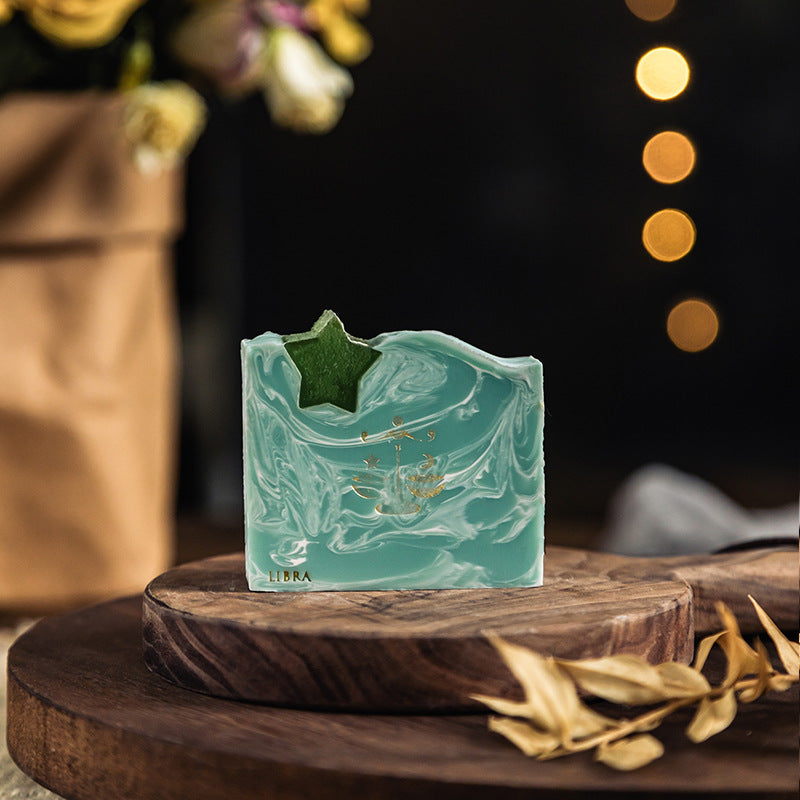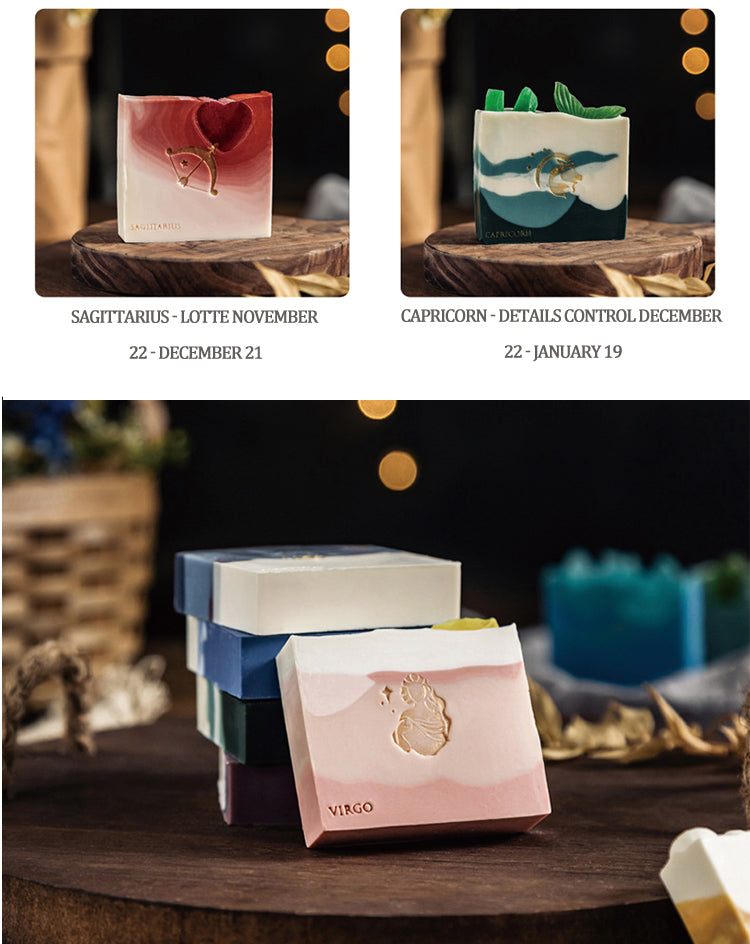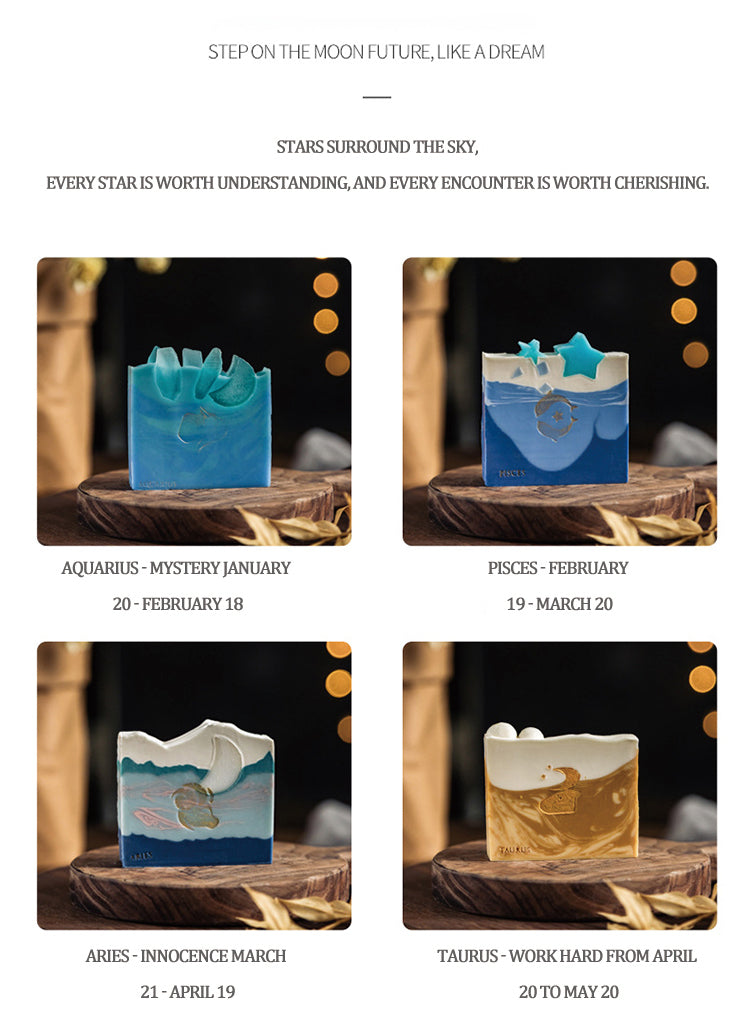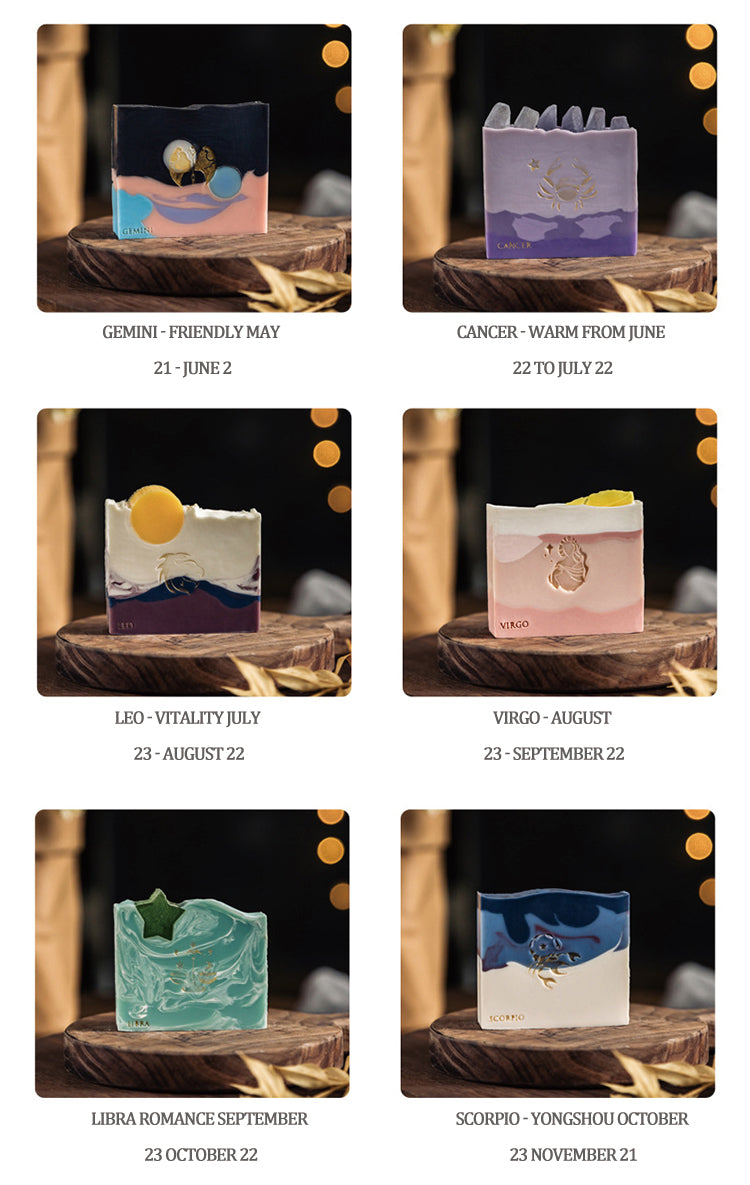 ZODIACAA
Zodiac Cleansing Soaps (Select Sign)
Get Clean if your Zodiac Handmade Soap! Simple ingredients for an efficient clean! 
Use: Body and Hand soap, Can be used for face on non-sensitive skin. 

Ingredients: Coconut oil, Palm Oil, Olive Oil, Grape Seed Oil, Sunflower Oil, and Castor Oil. 
Efficacy: Mild skin cleansing, oil control and moisturizing.
Storage: In a cool and dry place, avoid direct sunlight.