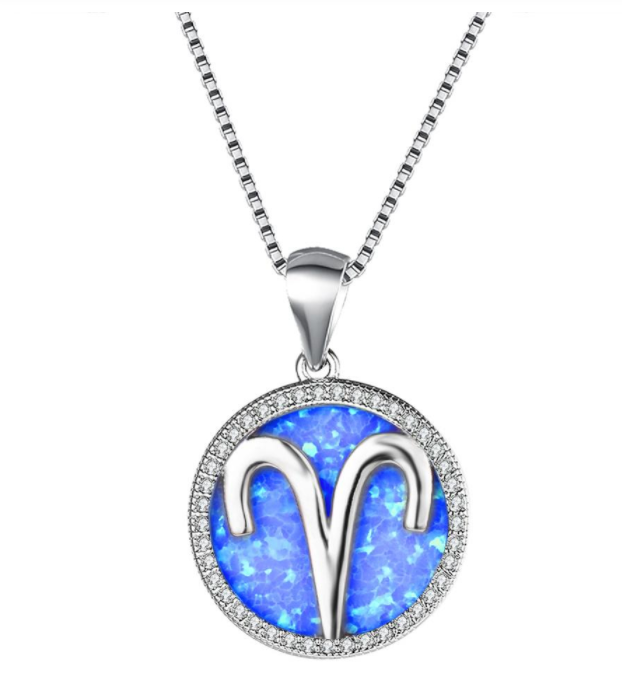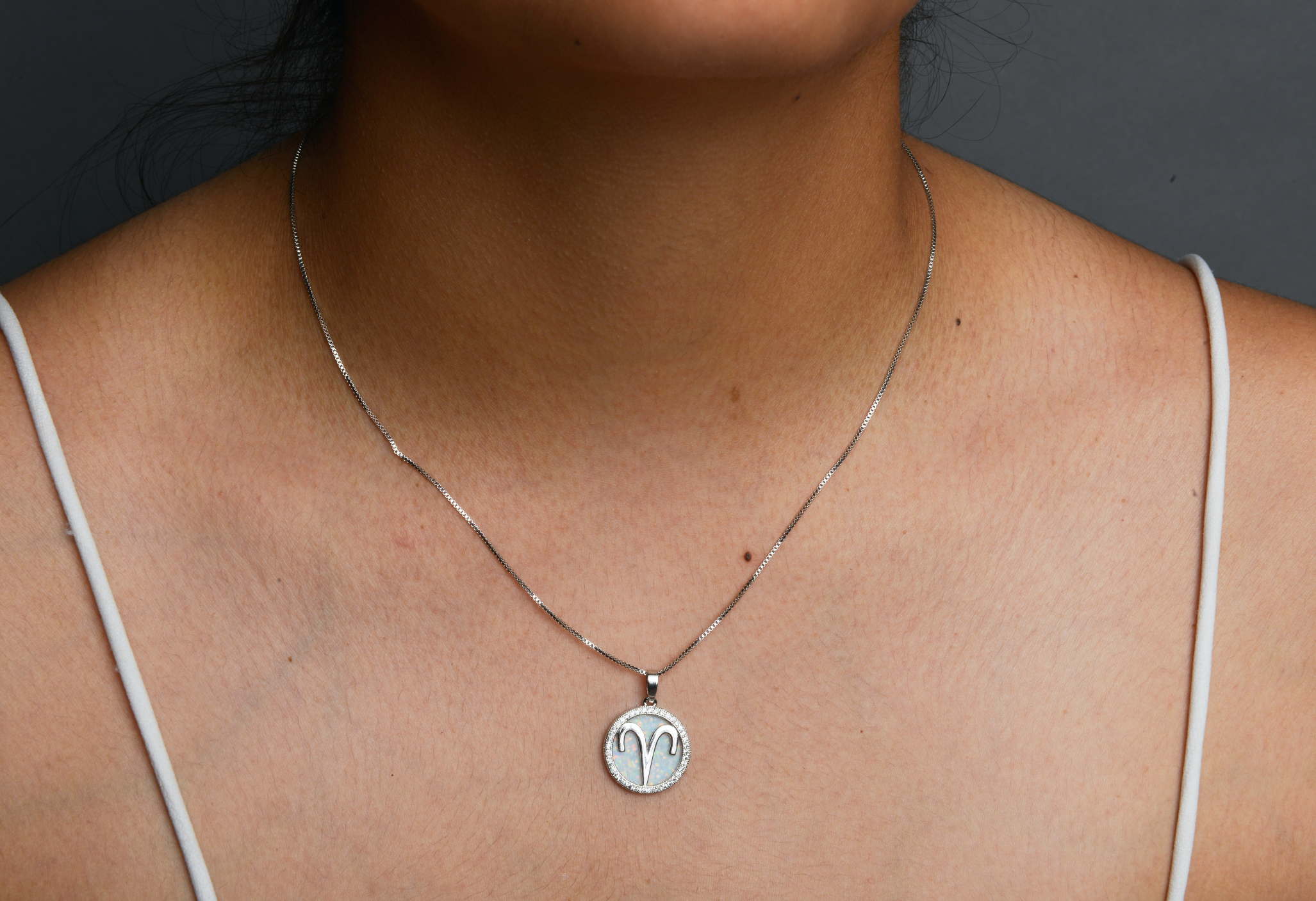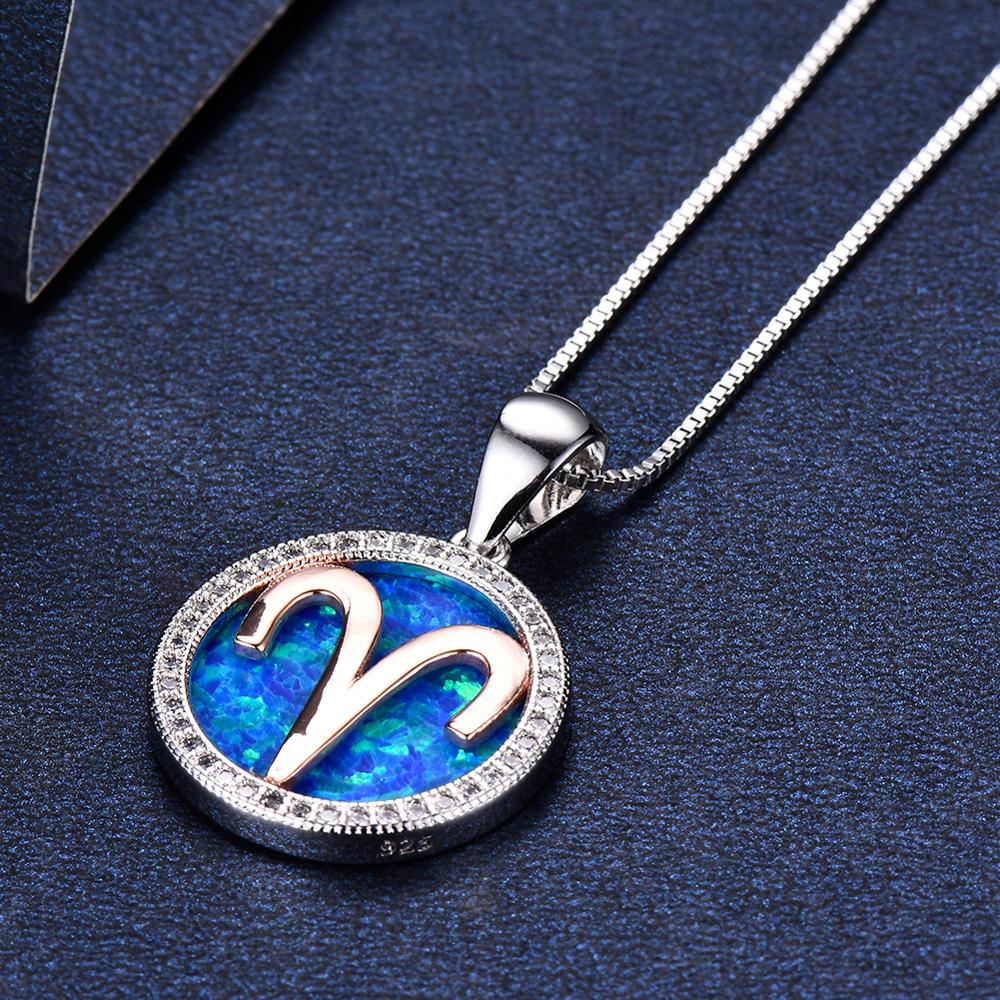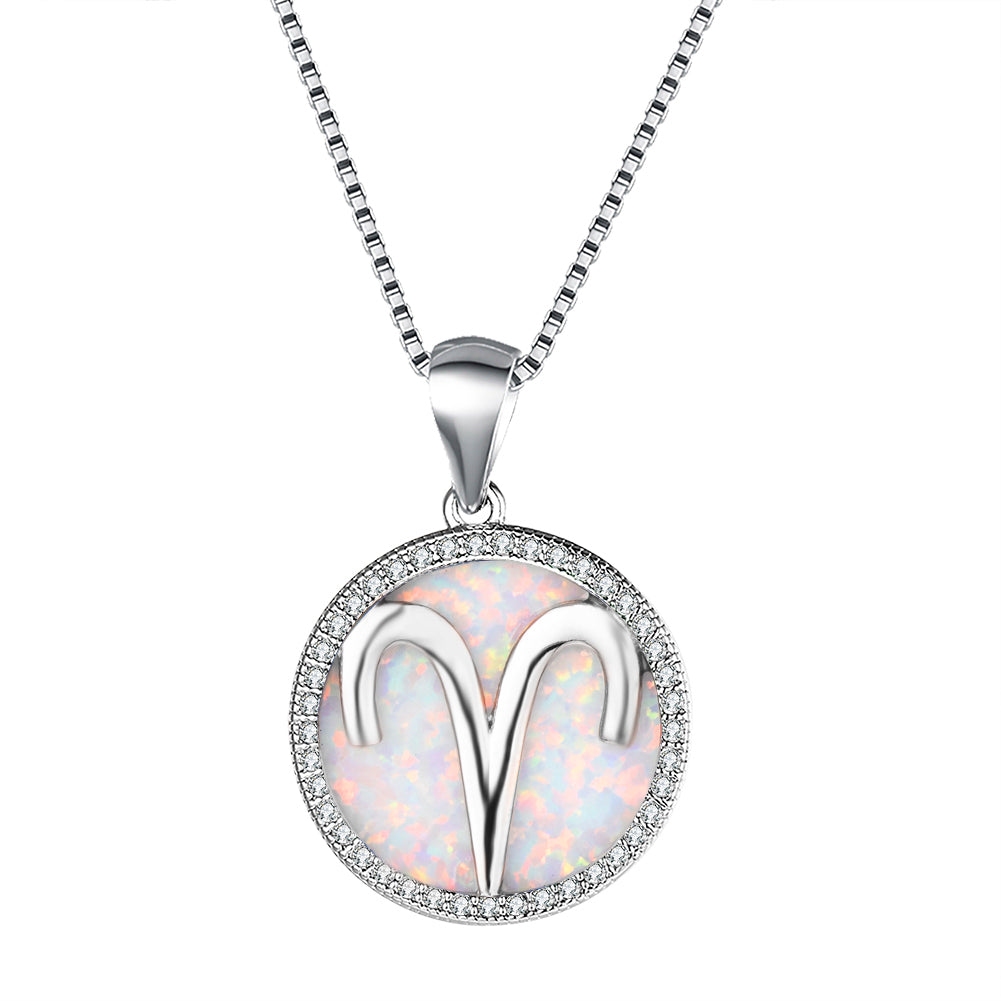 ZODIACAA
Aries 925 silver opal necklace
Aries is the first astrological sign in the zodiac, spanning the first 30 degrees of celestial longitude, and originates from the constellation of the same name. Under the tropical zodiac, the Sun transits this sign from approximately March 20 to April 21 each year.
     Material: Copper
   Main Stone: Opal
Silver Plated
Chain length: 16 inches
Comes packaged in a Zodiacaa pouch 
Ships in 1-2 business days.